The company Blue Origin introduced the rocket engine BE-4 during the space symposium in the American Colorado Springs, reports
RIA News
.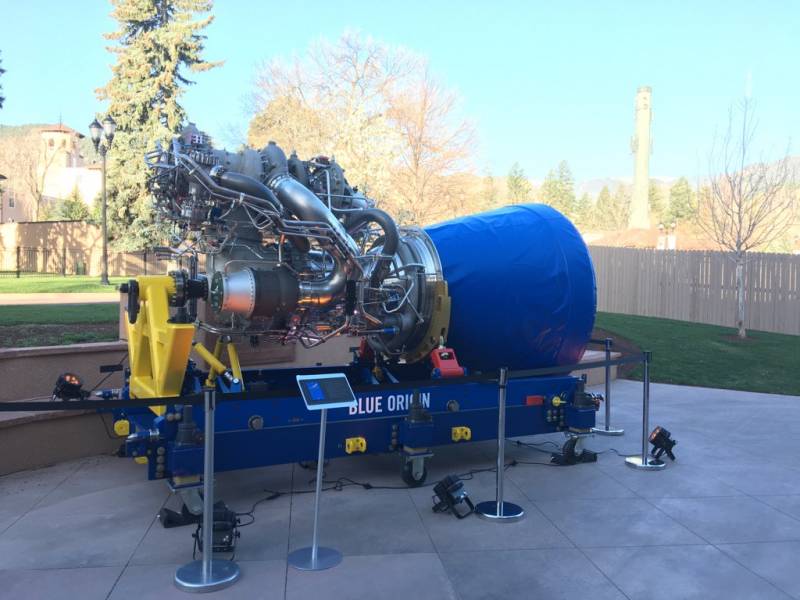 According to the developers, "after passing the fire tests, the BE-4 was rebuilt and tested many times again." The forum was presented the current version - SN 103.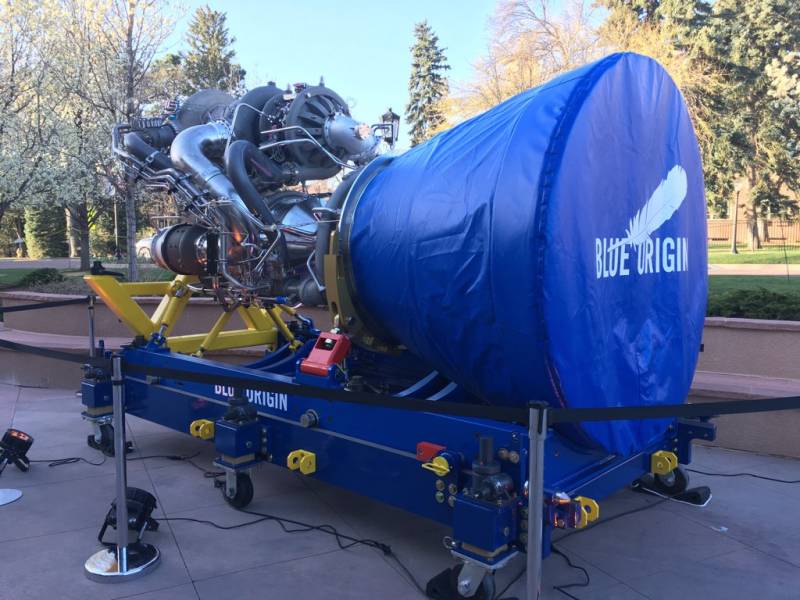 It is reported that the US "is planning to use the BE-4 engine on a Vulcan booster, which is being developed as a replacement for Atlas V with the Russian RD-180." In the future, the American engines will be installed on the new carriers of the heavy New Glenn class developed by Blue Origin.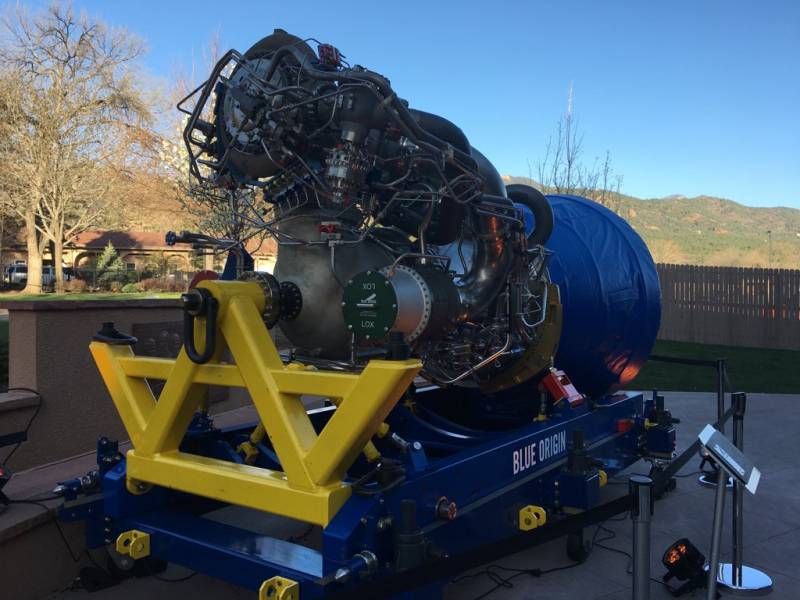 Recall that in the 1997 year, the Russian Federation and the United States concluded an agreement on the supply of the X-NUMX engine RD-101. Then, due to the deterioration of relations between the countries, US lawmakers imposed a ban on the use of RD-180 after 180, however, then they abolished it. Immediately after this, the ULA consortium, at the request of the US Department of Defense, ordered additional 2019 RD-20 engines from NPO Energomash.