The political crisis in Ukraine may lead to the disintegration of the state, which is what some foreign politicians are waiting for.
RIA News
statement of the deputy of the Verkhovna Rada from the faction "Opposition bloc" Nestor Shufrich.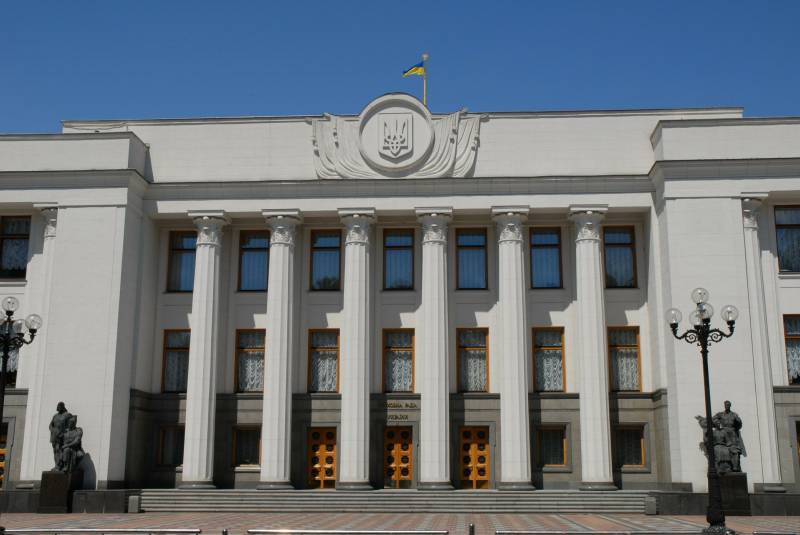 MP on the channel NewsOne commented on the new initiative of the faction "People's Front" on the introduction of an additional tax for Ukrainians working in Russia.
In his opinion, such a decision "will adversely affect the fate of a huge number of Ukrainian citizens." Shufrich stressed that those who leave for work in Russia "just want to provide for their families and bring money to the country."
Guys, go with god. With your Poroshenko, with your these idiotic initiatives (...) go away and quickly. Because I am afraid that a crisis in power will provoke such decisions, which will simply tear our country to shreds,
he declared.
Ukraine can collapse just like Yugoslavia in its time.
What is being said today abroad is finally realized when they say: "Yes, these Ukrainians cannot live in one country. Let's just: once and for all, like Yugoslavia",
said the politician.
According to him, the Ukrainian government "has no right to allow the collapse of the state," otherwise the current leaders will simply "curse" the descendants.
There will be no left, right, power, opposition. But, unfortunately, the initiative today is in the hands of the authorities, and the responsibility is zero,
Shufrich concluded.