The National Interest magazine, which in the United States is almost the main platform for discussing Russian armaments and capabilities, published another article in the series "Possible Russian Intrigues". In the article by Michael Peck under the traditionally loud title (this time - "The hidden path of Russia will help win the war with Britain"), the author returns to the topic of the "vulnerability of submarine cables" for the collective West.
The article says that Russia "probes cables using deep-sea drones that cannot be traced."
Michael Peck, referring to the experts, writes that "the danger of using underwater robots is increasing." These experts paint horrible pictures of how Russia can "secretly listen and damage submarine cables."
Of
material
:
This will cause irreparable damage to the economy of Great Britain and other Western countries.
British Marshal Quote
aviation
Stuart Peach, Chief of General Staff, United Kingdom Armed Forces:
There are new dangers to our way of life. They consist in the insecurity of cables laid on the seabed.
An excerpt from the report of the British think tank is also given.
Policy exchange
. The specialists of this center are calling for the command of NATO, declaring that it is imperative to protect those 10 trillion dollars that daily in the form of transactions move between the countries of the world in terms of infrastructure, which is based on submarine cables. It is noted that "striking the cables" can "both hostile countries and terrorist groups."
In fact, the West intimidates itself by keeping in mind the fact that it itself has a certain sin about it. At the beginning of the 70's, an American submarine was used to install a listening device on the Soviet line of communication in the Sea of ​​Okhotsk. Only after 10 years, an NSA employee who had been spying for the benefit of the USSR reported the operation.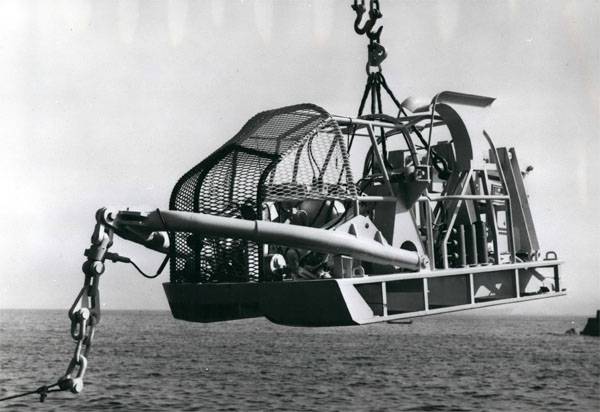 It is noted that then the information passing through the cables at the bottom of the sea is so invulnerable that it does not have to be encrypted.
Or is it not so much intimidation as another provocation - to damage one of the underwater communication channels, in order to put the responsibility on Russia's shoulders - as with chemical
weapons
in Syria and poison in Salisbury.