The Minister of Defense of Ukraine Stepan Poltorak on the eve decided to remove from service the first deputy commander of the country's Navy, Captain First Rank Roman Gladkyy. Gladky was also in the position of chief of staff of the naval forces of Ukraine. The reason for the removal from office was the fact that there are people in the family of the castle with Russian citizenship.
In the Ministry of Defense of Ukraine it became known that the citizen of the Russian Federation is the wife of Gladky Elena. It is stated that in the family of the commander of the Ukrainian Navy, "financial violations" were also revealed.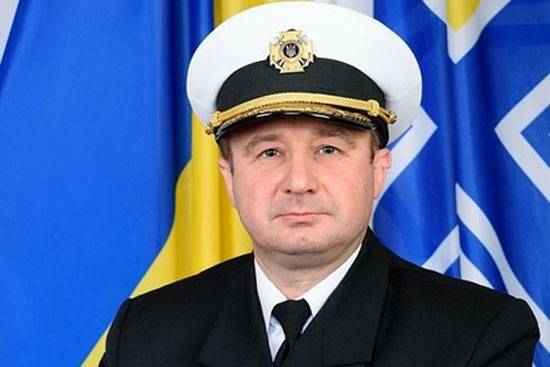 From the material of the Ukrainian media:
Elena Gladkaya lived for two years in the Crimea (after his accession to Russia, - note "IN"), and her daughter performed at local (Crimean) swimming competitions.
Recall that the other day the sailors "Hetman Sagaidachnogo" sent an open letter to the President of Ukraine Petro Poroshenko. In the letter, they say that they remained loyal to the Ukrainian oath and brought their ship out of the Crimea after the well-known events, leaving their property in Crimea, including apartments. Kiev promised to give them new housing - on the territory of Ukraine, but so far it has not kept its word. Ukrainian servicemen say that if they continue on this way, they will have to return to their Crimean houses ... in fact, go to the side of Russia.