Information Agency
TASS
cites a source message in the Syrian military department. The report says that after the impact of the United States, Britain and France, two unexploded cruise missiles were discovered. The Syrian military handed over these missiles for study by Russian military personnel.
As reported, on the eve of the two cruise missiles launched by 14 on April at Syrian targets, were sent by plane to the Russian Federation.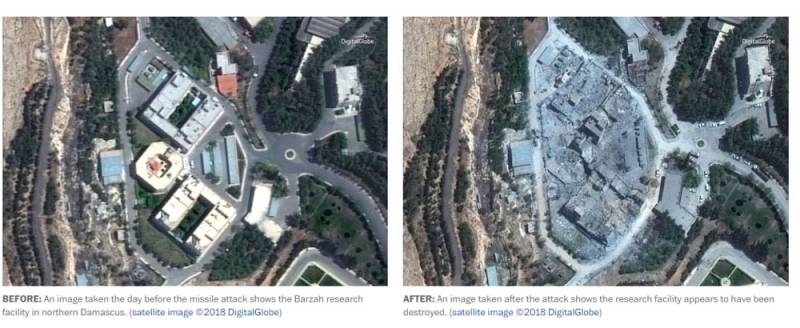 At the moment, the Russian Ministry of Defense has not commented on this information.
Recall that Syria has undergone regular aggression by the United States and its allies on the night of April 14. On the territory of the SAR, as stated by the Pentagon, it was released more than a hundred cruise missiles of various modifications. Most of which - KR "Tomahawk." In the US, they say that all these missiles reached their goal, while demonstrating satellite images of only three objects. It turns out, as noted in the General Staff of the Russian Armed Forces, that the US is trying to declare the use of at least three dozen cruise missiles for each of these three objects? The Ministry of Defense of the Russian Federation has other information: the military airfields of the SAR were also the targets of the Kyrgyz Republic, but there was no damage to the airfields.