The world market is responding to US sanctions measures against Russia and to the counter-sanctioned response being prepared by the Russian Federation. For example, economists have said that following the barriers to Russian aluminum supplies to the world market, the United States can set up barriers for nickel. On this information, the price of nickel began to grow at a record pace over the past few years.
In the course of trading on the London Metal Exchange, the price of nickel increased by almost 4,7% - to 14,87 thousand dollars per ton. This is a maximum of more than three years.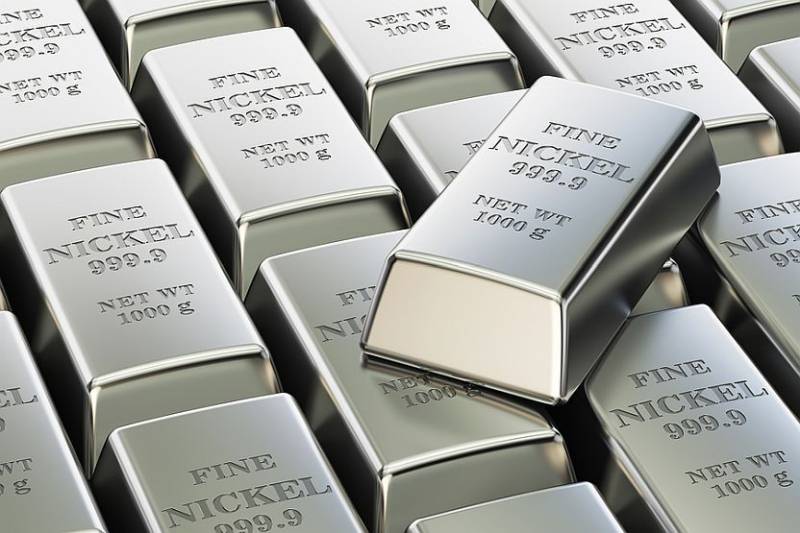 Independent economists have reportedly noted some oddity in US sanctions. Possible sanctions against Norilsk Nickel look like a "shot in one's own leg," since the demand for nickel in the United States itself is only growing against the background of growing demand for electric cars. But the US authorities, it seems, are already so absorbed in their sanctions measures that they are ready to "shoot" in all directions ...
The same situation with aluminum. The sanctions against Rusal led to the fact that during the week the price of this metal soared to the 7-year record, closely approaching the 2,5 mark of thousands of dollars per ton. AT
Goldman Sachs
They say that the price of aluminum will not stop at this and will grow in the coming days to 3 thousand dollars.
Other metals also went into growth: gold, palladium, silver, platinum. Thus, palladium added almost 3% per day.
On the record is the price of oil. So the Brent "black gold" barrel trades at the level of 72,7-72,81 dollars, and the WTI barrel for the first time since 2014 has stepped over the mark of 68 dollars.