Ground frequency tests of the newest Russian tanker IL-78М-90А were completed successfully, the enterprise's press service reported on Wednesday.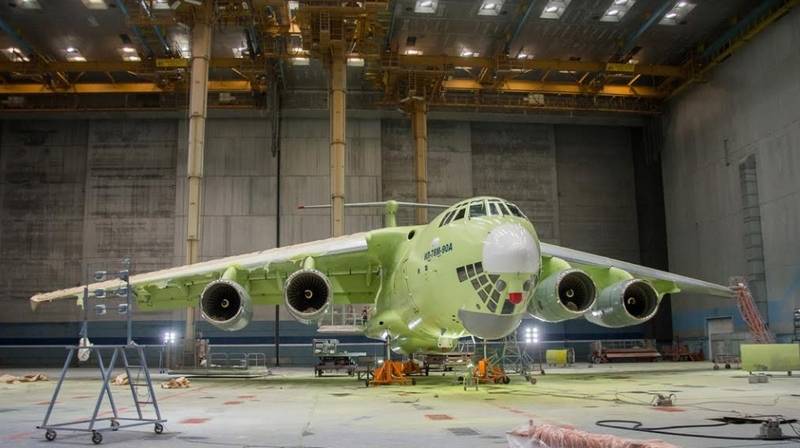 Tests were conducted by specialists of the Central Aerohydrodynamic Institute named after Professor N.E. Zhukovsky commissioned by PAO "
Aviation
complex named after S.V. Ilyushin ".
The plane was checked by vibration. For this purpose, 78 sensors were installed on the IL-90М-260А, and oscillations were called from the glider's 50 points. The company clarified that the test results will be the basis for the analysis of possible deviations from the norms of operation during the entire service life of the aircraft. They will also maximize the aerodynamic characteristics of the new machine and increase the safety of the flight.
IL-78М-90А will be the first tanker aircraft produced in Russia, before that all IL-78 were assembled in Uzbekistan. The machine will allow the simultaneous refueling of two front-line aircraft. With the tail unit it is possible to refuel long-range and special aircraft. When using IL-78М-90А on the ground it is supposed to simultaneously refuel four aircraft, reports TASS