The Egyptian leadership does not share the American view that the military presence of Egypt in the Syrian Arab Republic is necessary. Recall that, as conceived by the United States, amid the withdrawal of the American contingent from Syria, the resulting "vacuum" must be filled by the troops of the Arab states of the region - Egypt, the UAE, Saudi Arabia and Qatar. Also, the United States "would like" that these countries also sponsor the restoration of the Syrian infrastructure, in which the United States itself took part in the destruction.
Yesterday, Saudi Foreign Minister Adel Al-Jubeir said that Riyadh is not fundamentally opposed to his army going to the SAR. But in Egypt they are going to refuse Washington.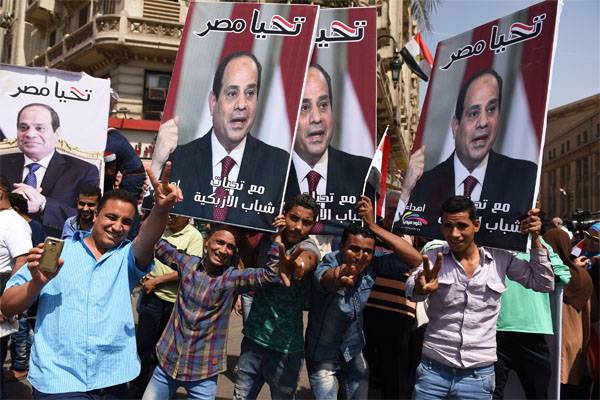 Egypt Independent
publishes a statement by a source who says that "the Egyptian army is not a gathering of mercenaries who are ready to go where the foreign state is going to send them." Also in Egypt they remind that the army has a lot to do inside the country.
Literally at this time, the operation to neutralize one of the leaders of ISIS (* prohibited in the Russian Federation) in the Sinai Peninsula was completed. We are talking about a terrorist named Nasser Abu Zakul.
It will be interesting to observe whether the militants' activity in Egypt will not increase ("by accident") against the backdrop of Cairo's potential failure of Washington to send Egyptian troops to the SAR.