Military personnel of the engineering brigade of the Central Military District will restore communication with the villages of Perelyubsky District of the Saratov Region across the Kamelik River, the Military Survey was told in the district press service.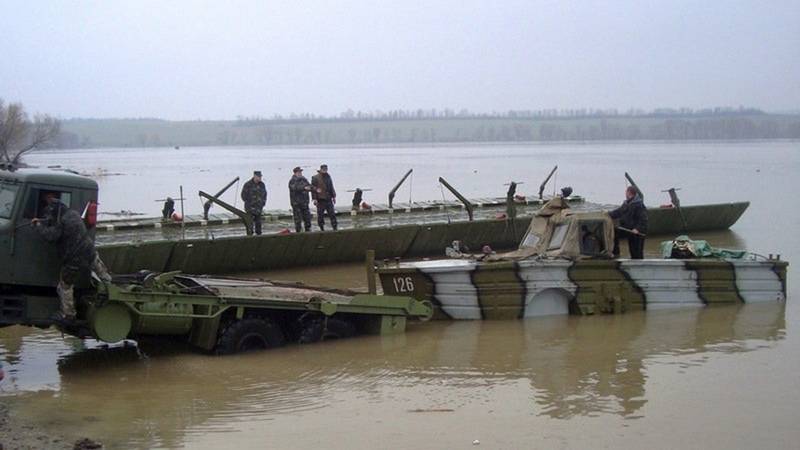 The decision to induce a temporary ferry crossing was made after the relevant appeal of the governor of the Saratov region
Valeria Radaeva in the military department.
Currently, the main bridge, 170 m in length, is being built across the Kamelik River. To ensure the crossing of the local population, a dam and a temporary reinforced concrete bridge were built a year ago, which, due to floods, also ended up under water
- said in a statement.
It is noted that the units of the pontoon reconnaissance battalion today launched the 600 kilometer march from Bashkiria to the village of Bolshaya Tarasovka, where a temporary ferry will be built on the river. Earlier, military engineers conducted a reconnaissance here.