The Japanese archive declassified 3,6 data from thousands of members of the Japanese Imperial Army's infamous 731 squad, which during World War II experimented with biological and bacteriological
weapons
in public, mainly Chinese and Russian prisoners of war, reports
Kommersant
.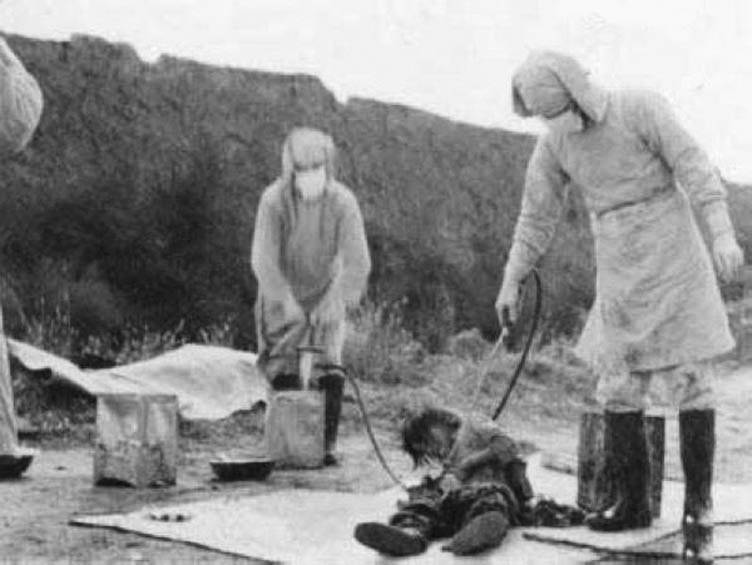 «
History
units for a long time was classified. His head, Lieutenant-General Shiro Ishii and other officers were immune from prosecution when they agreed to transfer all the achievements of the American occupation administration after the end of World War II. The unit was created in 1936 for the development of biological and bacteriological weapons. In the experiments, mainly Soviet (30%) and Chinese (70%) prisoners of war, as well as Koreans detained on suspicion of espionage, were used in the experiments, "the article says.
The detachment's work included, among other things, "infecting experimental subjects with various diseases, conducting vivisections (dissection) of living people, and observing artificially caused (for example, frostbite) necrosis of living tissue". During the experiments, about 3 thousand people died.
The unit officers captured by the Soviet army were sentenced by the Khabarovsk Tribunal in December 1949 to imprisonment from 2 to 25 years. Many of them were able to return to their homeland already in the middle of the 1950s.
The data was declassified due to the demands of Shiga Katsuo Nishiyama, a professor at the University of Medical Sciences, who has led a group of scientists who have demanded this for many years.
The professor said that he "believes all members of the 731 squad are collectively responsible for war crimes" and believes that if the circumstances of their activities become clear, "this will prevent the recurrence of similar crimes in the future."