For the first time, heavy flamethrower systems TOC-1A "Sunpipe" of the last modification were received for the first time in one of the units of the combined arms army stationed in the Amur region,
RIA News
message of the press service of the Eastern District.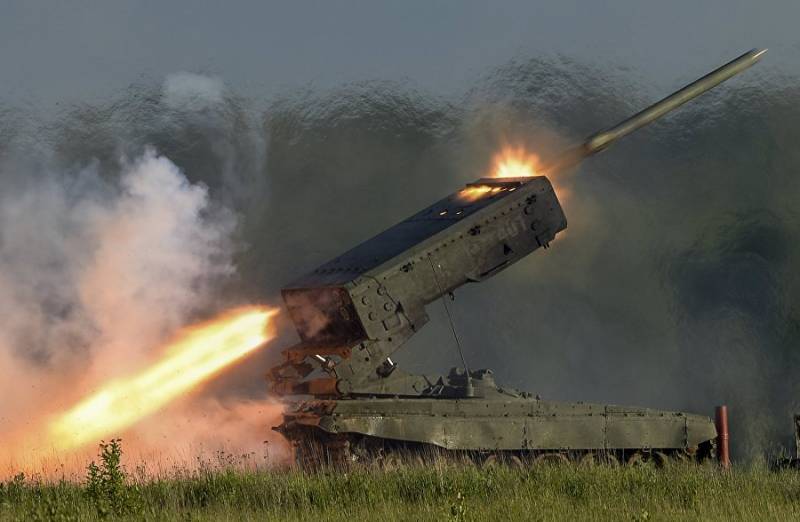 TOS-1A flamethrower system consists of a combat vehicle and several support vehicles based on
tank
T-72. "Solntsepek" is designed to defeat enemy manpower located in open areas and in structures, as well as to disable lightly armored vehicles and vehicles using rockets,
says release.
It is noted that "according to the tasks to be solved, as well as combat effectiveness, the system has no analogues in the world."
The press service added that "the latest modification of the flamethrower system is equipped with an improved launcher and automated guidance system."
Unguided rockets are used as ammunition. The maximum range of firing projectiles in thermobaric equipment - 6 km.