The major international military exercises Furious Hammer, during which parts of the armed forces of Estonia, Great Britain, Denmark and Italy intend to work out the interaction as part of the 1 Infantry Brigade of the Estonian Defense Forces, began at the Latvian жиdaži training ground, the press service of the headquarters of the Estonian Defense Forces reports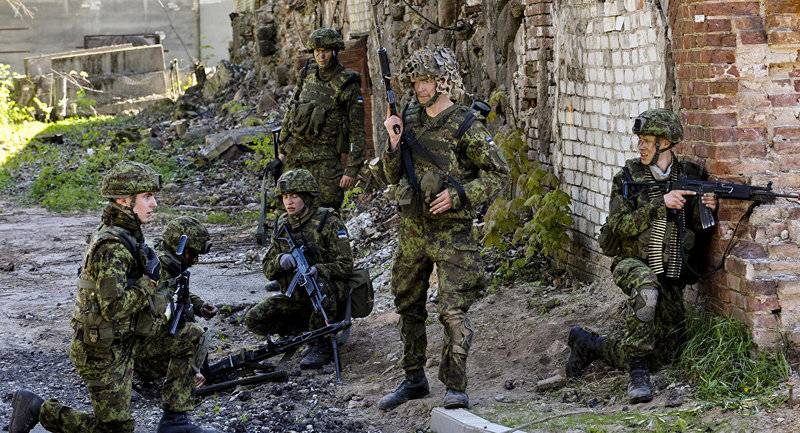 The teachings will last ten days and will include three phases. During the first 18-20 in April, units and military equipment move from Estonia to Latvia.
The second, active phase will begin on April 21, during which the reconnaissance battalion soldiers will work with their NATO allies on combat operations at the company and platoon level. The third phase will take place on the last two days, when training battles will begin at the battalion level and the anti-tank and anti-air battalions of the 1 Infantry Brigade will participate in them.
Combat shooting at the battalion level is a difficult part of the exercises. You have to find a balance between tactical elegance and safety
- noted the general commander of the exercises, captain Vladimir Kolotygin from the 1-th Infantry Brigade.
Furious Hammer maneuvers take part
Tanks
Challenger 2, CV-9035 infantry fighting vehicles, Warrior and Sisu XA armored personnel carriers. The Air Force is represented by UH64, R-44 helicopters and Eurofighter Typhoon fighters. In total, about 1300 military personnel and members of the Estonian Kaitseliit volunteer paramilitary organization participate in the exercises, Interfax reports.