Russian support combat vehicles
tanks
(BMPT) "Terminator" can significantly change the methodology for using armored vehicles on the battlefield, experts from The National Interest magazine write.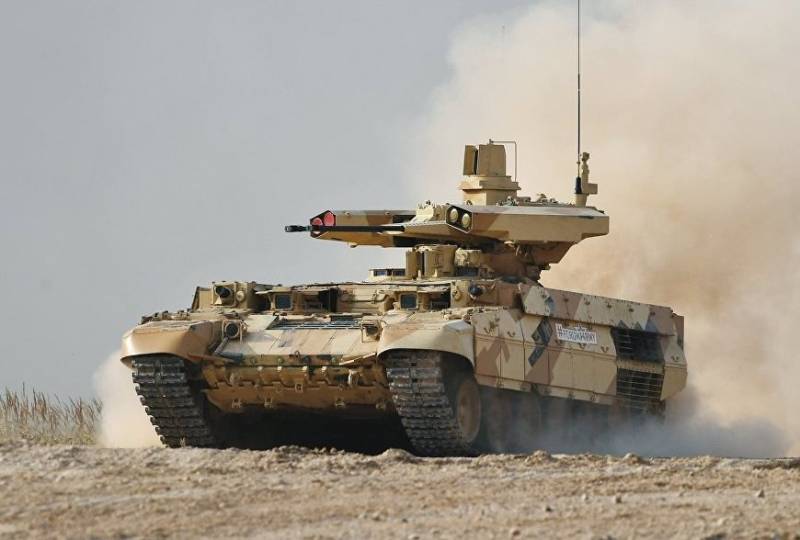 "Terminator" - a unique machine, created on the chassis of the T-72 tank or T-90 tank (depending on the model), but without the main 125-mm cannon,
quotes an article
RIA News
.
The authors note that "there is already an arsenal of effective combat armored vehicles at the disposal of the Russian Armed Forces, so the order for the army may still be small." At the same time, BMPT data "may become a hit in foreign markets, especially in countries that are fighting against insurgents in difficult terrain."
According to the magazine, the concept of using "Terminators" shows its effectiveness, and if this is confirmed in combat conditions, in the same Syria, the machine can "significantly change the methods of combat operations by armored forces."
Russian armored forces are rethinking the role of infantry fighting vehicles on the battlefield and are considering alternative ways to use them to support the advancement of armored vehicles. The question is what will be better, and the answer is that combat vehicles must have a certain margin of safety and provide additional fire support to the main tanks,
The journal gives the opinion of the Center for Naval Analysis, Michael Kofman.