The latest data on the attack by the US and its allies on Syria show that the strike was based on "inaccurate intelligence", and no chemical centers
weapons
were not destroyed, passes
RIA News
Statement by former CIA operative officer Phil Giraldi.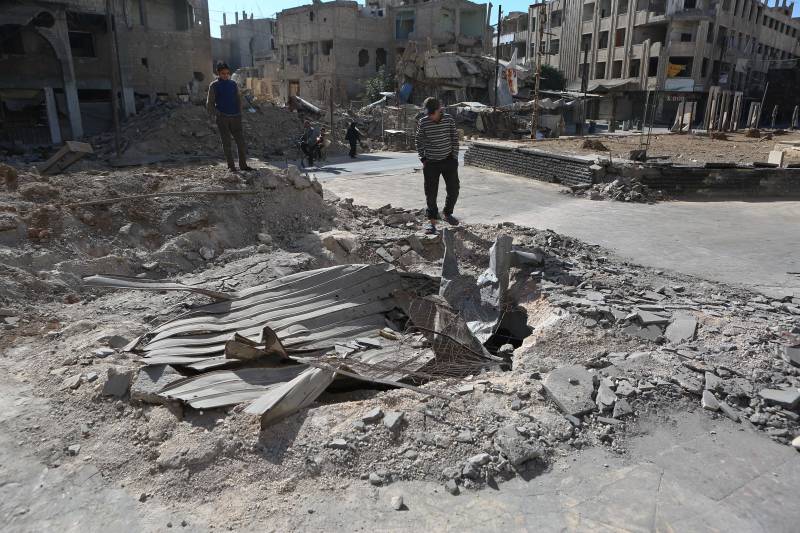 Recall last Saturday the United States, Britain and France launched rocket attacks on Syrian government facilities, which, in their opinion, are used to produce chemical weapons.
The data now leads to the likelihood that no chemical weapons or their components at these points were hit. Therefore, if the purpose of the strike was to destroy these enterprises, the attacks could be based on poor-quality intelligence or the likelihood that there was nothing to destroy there initially,
said giraldi.
According to him, "the time for the attack was chosen so that the experts of the OPCW do not have time to do their work and, possibly, provide a report stating that there is no evidence of the use of gas, which would complicate the punishment."
Giraldi believes that in the near future there will be no new attacks, "given the ridicule that followed the strike."
He also noted that Donald Trump's desire to withdraw troops from Syria "is facing serious opposition" in Congress, the army and among allies in the region.
US ground forces are likely to be leaving soon if Trump gets his way. However, it is opposed by Israel and most of the congress, which means that everything can turn out differently, and they (the troops) will remain with the aim of undermining Iranian activity,
concluded Giraldi.
Earlier, the US President said he intends to withdraw American troops from Syria as soon as possible.