The Russian Defense Ministry reported that the Russian specialists of the RCBZ troops located in Syria discovered the facility where the chemical
weapon
. This object belonged to the militants. We are talking about a laboratory in the suburbs of Damascus - Duma.
The representative of the Russian group RHBZ in Syria Alexander Rodionov for TC
"Russia24"
:
During the inspection of the city Duma was discovered chemical laboratory and chemical warehouse. When inspected by specialists of the RCBZ troops, chemical substances controlled by the Chemical Weapons Convention (...) thiodiglycol and diethanolamine, which are necessary for the production of sulfur and nitrogen mustard, were found.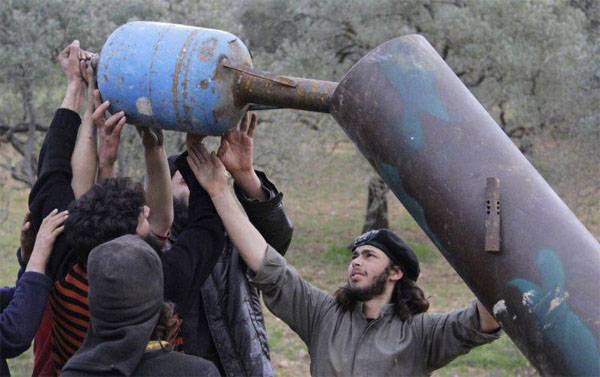 A Russian officer adds that a cylinder with chlorine was also found on the territory of the terrorists' laboratory, which could be used by militants for the very staging story with the use of chemical weapons allegedly by the CAA.
Recall that today the specialists of the OPCW finally arrived at the Duma, where they will have to investigate what happened. Earlier, the West accused Syria and Russia of allegedly obstructing the work of the OPCW mission. Did the US, British, France and Israel missile attacks prevent this work? ..