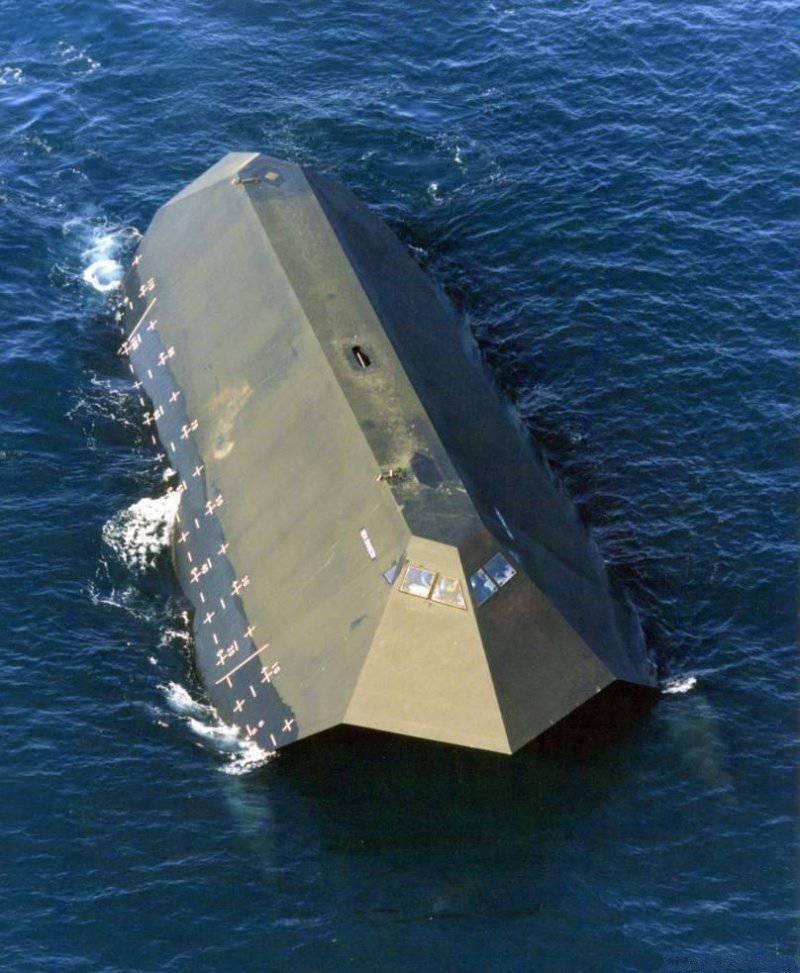 The US Navy decided to sell its unique warship Sea Shadow, which is known as the first and so far the only invisible ship in the world (similar to the stealth aircraft), reports The Daily Mail.
The Americans began work on the ship in 1982 under a tight curtain of secrecy. Developed a new ship ordered the company DARPA, the customer made the Pentagon. In total, Sea Shadow spent about $ 190 million, the launch took place in 1985 year.
Due to its unique design, Sea Shadow can not be detected using radar. The vessel weighs 563 tons, its length is 50 meters, and width - 21 meter. Due to its irregular shape, Sea Shadow is particularly resistant to storms. The vessel can reach speeds up to 14 nodes.
The unique ship was used by the US Navy for various tests, primarily the "stealth" technology in the maritime business. In addition, naval sailors tried to find out with the help of Sea Shadow, to what extent they could reduce the number of crew members and replace them with automatic systems. Therefore, given the size of the vessel, it was designed only for 12 team members and was not intended for real missions.
In 1993, the US Navy was the first to demonstrate Sea Shadow to the general public. The ship made a strong impression, and after a few years, filmmakers built a copy of the vessel for filming one of the parts of the bondian "Tomorrow Will Never Die Never." She came out in 1997 year. In the film, the ship belonged to the main villain, media magnate Eliot Carver, who with his help tried to provoke a military conflict with China.
In 2006, Mr. Sea Shadow was written off and sent to dock. For several years, the Navy tried to find a museum that would agree to purchase a ship, but did not succeed. As a result, a unique ship was put up for auction at GSA Auctions, where they sell decommissioned military equipment. Bidding will end on May 4, the initial price is only $ 10 thousand (currently, the lot is being traded at a price of more than $ 100 thousand). The buyer is invited to put Sea Shadow on scrap.