President of Ukraine Petro Poroshenko said that in the near future Ukraine can receive "its own" Orthodox Church. This is the so-called autocephalous Ukrainian Orthodox Church of the Kiev Patriarchate, which is currently not recognized by the Ecumenical Patriarch as a separate entity.
According to Poroshenko, the decision of the Synod of the Ecumenical Patriarch to create in Ukraine a single local autocephalous church can be made as early as this summer (until July 28).
The Ukrainian president made such a statement a few days after his trip to Istanbul. There Poroshenko met with the Patriarch of Constantinople Bartholomew. And there he asked for "church independence from Russia."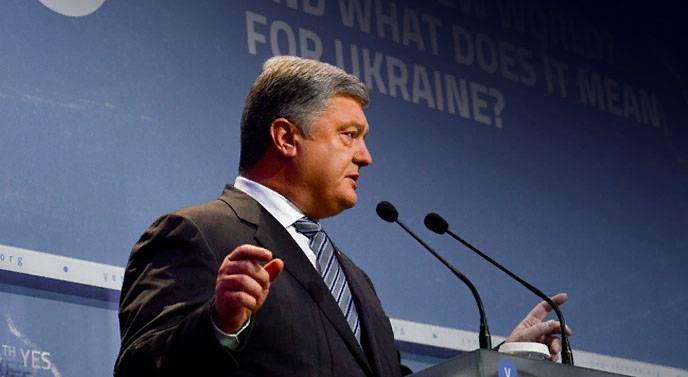 There is no information that Bartholomew answered him exactly. But Poroshenko decided to use this silence for victorious speeches that the UOC-KP will soon become an independent religious organization, leaving virtually the list of sects and apostate organizations. Allegedly, everything has been decided.
It is worth recalling that Ukraine is a secular state, according to the constitution. However, the president, apparently, sees in himself more and pastoral potential. Is this what Poroshenko selects pastoral laurels not only from Filaret, but also from Turchinov? ..