Viktor Krizhanovsky, Special Representative of Ukraine for the Transnistrian settlement, made a statement regarding the Russian peacekeeping contingent located on the banks of the Dniester. According to Mr. Krizhanovsky, Ukraine is "ready to provide a corridor" for Russian military personnel and military equipment.
The statement of the Ukrainian official leads portal "Ukrinform":
One of the decisions of the OSCE Istanbul Summit 1999 of the year was the withdrawal of Russian troops from Transnistria. And then Ukraine agreed to use its railway and airspace for the withdrawal of Russian troops. So this question has been worked out. Our position is unchanged, we will provide the territory. We will ensure the smooth and safe removal of Russian troops and ammunition from the territory of Transnistria, as soon as Russia begins to do this, at least it will be ready.
According to Krizhanovsky, documents on the "status of Transnistria" are being prepared in Moldova. The Ukrainian official expresses the hope that the documents will be prepared before the end of 2018, and by this time Russia will begin withdrawing its peacekeepers.
So, Ukrainian officials are inviting the Russian military contingent to the territory of Ukraine?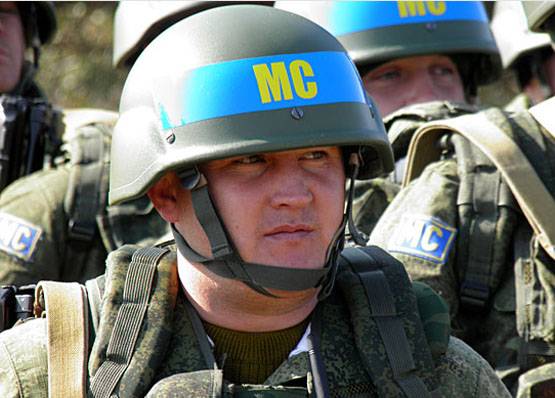 And based on the fact that the Ukrainian army itself is used to leaving the provided corridors from the boilers, the proposal of the "corridor" for the Russian troops from Kiev looks like a theater of absurdity - also because there are no legal international decisions, including the decision of the President of Moldova itself that the country should abandon the peacekeeping contingent on the Dniester. Ultimately, Mr. Krizhanovsky forgot to ask the opinion of the residents of Transnistria, arguing about the "corridor issue".