The United Engine Corporation (UEC) has completed bench tests of an experienced AL-41F-1 turbojet engine for the newest Su-57 fighter aircraft, the corporation said.
The final meeting of the state commission on the AL-41F-1 turbojet engine ended with a solemn presentation of the certificate of completion of the state bench test of the test engine to the "UEC-Ufa Engine-Building Production Association"
- TASS reports the press service of the corporation.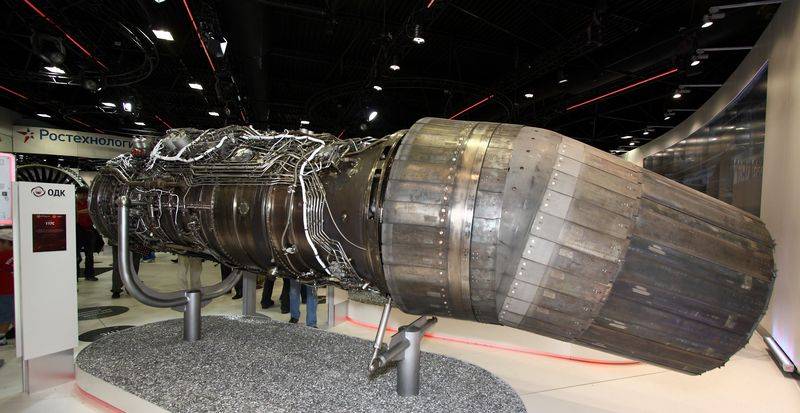 They reported that with the end of the bench tests completed 14-year experimental development work. The AL-41F-1 performs the function of a first-stage engine for a fifth-generation fighter.
The Su-57 fighter program (PAK FA) provides for the creation of the first production models with the first-stage AL-41F-1 engine. From the engine for the Su-35С (product 117С) it is distinguished by an increased thrust force, a complex automation system, a fully digital control system, a new turbine, and improved flow characteristics.
Currently, the UEC is working on the engine of the second stage for the Su-57. 5 December 2017, the aircraft with the engine of the second stage for the first time rose into the sky, the flight took place in normal mode. When creating a promising engine, the latest technologies and materials have been applied, the use of which has made it possible to achieve the technical requirements for the fifth-generation propulsion system
- stated in the corporation.
Recall, 6 January 2018, the tenth prototype of the fifth-generation fighter Su-57 (PAK FA) began flight tests, until that time, nine PAK FA samples with the "first stage" engine participated in the tests. December 5 2017, the first flight of the newest fighter with an engine 2-th stage, reports "The View"