Kiev security forces struck an artillery strike on the Luhansk region tonight, where equipment is being prepared for participation in the Victory Parade on May 9. As a result of the shelling, the tank was damaged during World War II, which was supposed to take part in the Victory Parade of 9 in May, as well as four units of military equipment of the People's Militia of the LPR, reports LuganskInfoCentr referring to the official representative of the People's Militia of the LPR Lt.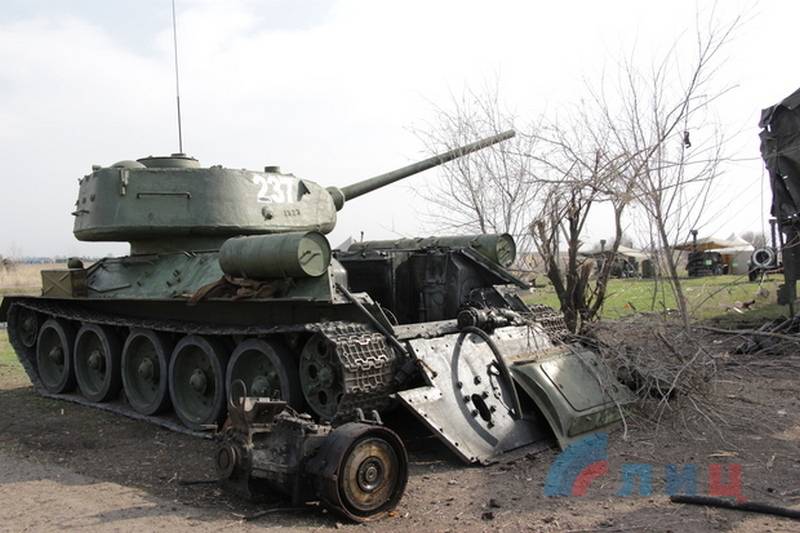 The parade is designed to show the entire world community that we are against fascism, and the parade is held for precisely these purposes. And what happened tonight, at 1.50, is a clear confirmation that the Ukrainian armed forces adhere to the fascist ideology
- declared Marochko.
We would very much like you in your reports to reflect accurate and truthful information, because the T-34 tank, which is in the background, it did not suffer during World War II, when the Nazis were, and now just because of the actions of the armed forces Ukraine, he suffered
- he added.
Marochko added that the Armed Forces of Ukraine had deliberately fired at the locations of the People's Militia's equipment in order to disrupt the parade.