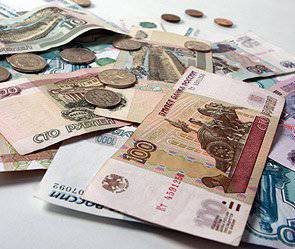 The head of Russia's Foreign Intelligence Service, Mikhail Fradkov, earned 5,2 million rubles over the past year. The data on the incomes of the heads of Russian special services are published on the website of the Foreign Intelligence Service.
The property of Fradkov is an apartment with a total area of ​​587,6 square. m, several land plots with a total area of ​​more than 10 thousand square meters. m, as well as two parking spaces. The wife of the SVR head, Elena, earned 175 thousand rubles a year. Note that in 2010, Fradkov earned 7,1 million rubles.
Also published information about the income of the director of the FSB Alexander Bortnikov. According to the FSB website, he earned 4,6 million rubles - about the same as in the 2010 year. The property of Bortnikov and the spouses are two apartments, a land plot, a residential building and a garage.
Reports on income and the heads of the Federal Security Service, information is available on the website of the department. FSO head Evgeny Murov earned 5,7 million rubles. Together with his wife, he owns two country houses and two apartments, as well as a Moskvich-401 car, a motorcycle, and an all-terrain vehicle.