At the Army-2018 forum, the Russian engineering troops will present more than 60 types of advanced and modern engineering weapons, reports
press office
Ministry of Defense of the Russian Federation.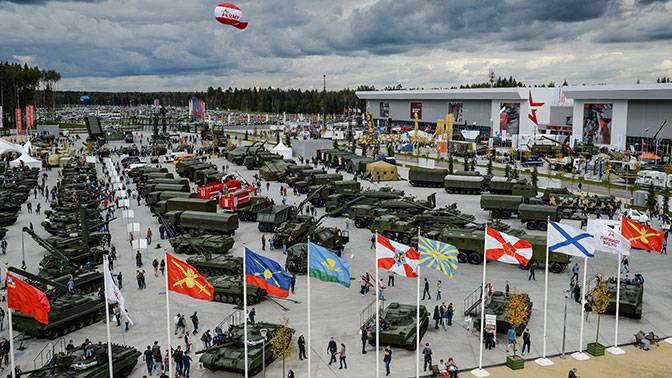 Static expositions will be placed in pavilions and open spaces of the Patriot Park, and at the Alabino test site the capabilities of special engineering equipment will be demonstrated.
For the first time, the Universal Armored Engineering Vehicle UBIM, the heavy mechanized bridge TMM-2018, the engineering system of remote mining ISDM, the drilling and percussive machine BOOM-7, as well as the new mine clearance sets OVR-ZSH and OVR-2-2 with the highest degree of protection, equipped with telecommunication and cooling systems,
says release.
There will also be shown "search and neutralization devices: subsurface detector PPO-2I, deep metal detector MG-1I, designed to detect ammunition at depths up to 5 meters; a promising induction mine detector IMP-3, which allows to detect explosive devices in the aquatic environment at depths up to 10 meters; MBI-PNNUMX portable magnetometer bomber designed to detect ferromagnetic objects such as unexploded ordnance and other explosive objects in the ground, water and under water, "said the military department.
The press service recalled that the forum will be held from 21 to 26 in August at the base of the Patriot Expo exhibition ground, as well as at the Alabino testing ground and the Kubinka airfield.