In Yakutia, citizen Akhmetov was sentenced to 4,5 years of imprisonment and a fine in favor of the Ministry of Defense, who was guilty of the crash of the Il-18 military transport aircraft, reports
RIA News
.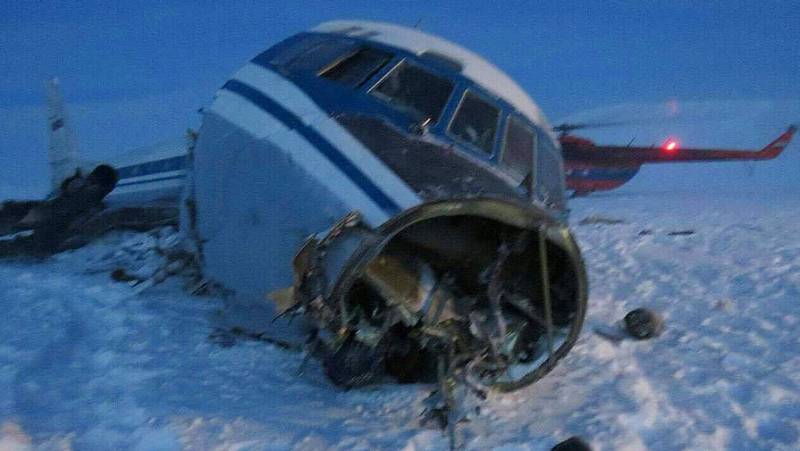 According to the verdict of the garrison court, "19 of December 2016 of the year, the accused - the head of the Tiksi airfield flights officer Akhmedov - instructed the IL-18 aircraft to descend below the established safe flight altitude", as a result of which the military aircraft "crashed and crashed".
The collapse caused the death of one officer. Another 37 military personnel received injuries of varying severity.
Punishment Akhmedov appointed 4, 6 months of imprisonment in a colony-settlement. In addition, the garrison military court upheld the civil suit of the military prosecutor of the garrison and sought Akhmedov in favor of the Ministry of Defense of the Russian Federation 23 528 764 ruble 59 kopecks against the lost IL-18,
says the release of the Yakut garrison military court.