The Russian airline Volga-Dnepr has notified the NATO command of the termination of the provision of services for the transportation of forces and assets of the Alliance with An-124 Ruslan aircraft. This decision was made even before the rocket attack on Syria 14 in April by the US, UK and France, bmpd reports citing the blog of Diana Mikhailova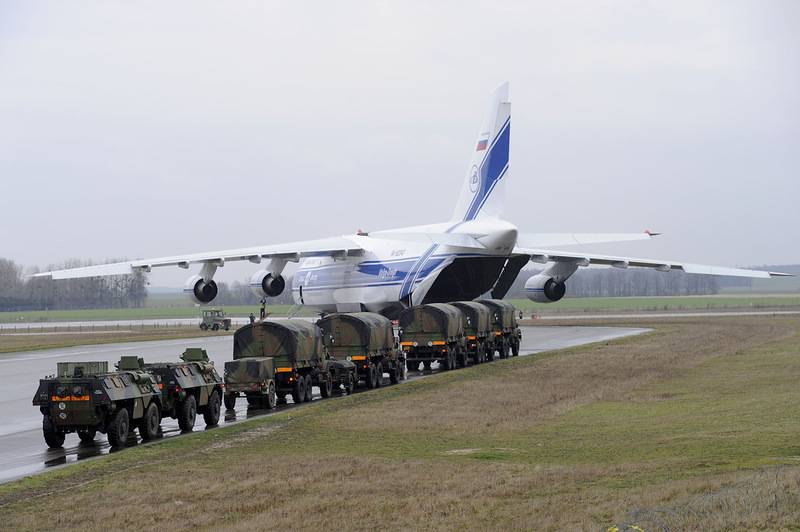 The decision of the airline to stop air transportation in the interests of NATO under the SALIS contract may be associated with US sanctions.
According to the Militarist telegram channel, in 2017, only the French Air Force bought 225 flight hours from the Volga-Dnepr, while Antonov Airlines bought only 75 hours.
With the release of the Volga-Dnepr from the Alliance cargo transportation program, the entire burden will fall on Antonov Airlines' planes. However, the Ukrainian carrier is unlikely to fully meet all the needs of NATO.
Previously, there was a tendency of a constant decrease in the number of flight hours of the Ukrainian Ruslans against the background of the growth of this indicator in the Volga-Dnepr, starting from 2010.
This information is confirmed by the French side. A number of publications of the fifth republic wrote that the Russian group of companies (GC) Volga-Dnepr announced to western partners that from January 1 next year, it will stop providing oversized air transportation services to NATO on An-124-100 Ruslan airplanes. According to Kommersant, Volga-Dnepr doesn't intend to extend the relevant contract with the French side for 2019 for a year - due to the sanctions policy of western countries regarding a number of Russian companies.