The Israeli military command publishes a message that units of the Israel Defense Forces in the Golan Heights area are on high alert. The reason for this decision is Iran's response to a missile attack on the T-4 airfield in Syria.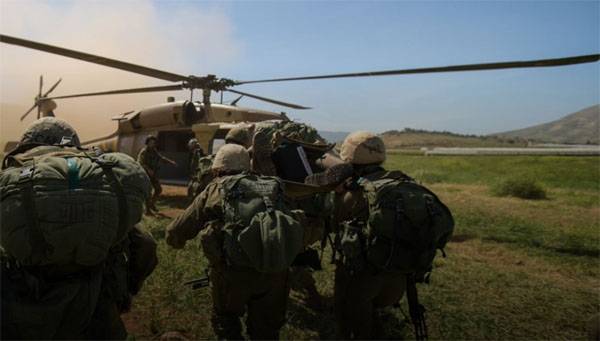 Israeli media have reported seven dead Iranian citizens, including Colonel of the Islamic Revolution Guards Corps (IRGC) Mehdi Dehkan Yazdli. He, according to the command of the IDF, led the division of UAV operators.
Recently, the Iranian Foreign Ministry noted that an Israeli missile attack on a facility in Syria is "part of the hostile policy of the Zionist entity against the Muslims of the region." In Tehran, they noted that "sooner or later, Israel will face the answer to this attack."
Meanwhile, the Israel Defense Forces refuse to comment on the attack on T-4, nor do they confirm the allegations of attacks on the airfields Al-Shayrat and Dumeir (both Syria) that night.
It should be noted that the Syrian army, meanwhile, is forming an attack fist for the liberation of Syrian provinces adjoining Israel, including Daraa and Quneitra, from terrorists. So, on the eve of it, leaflets above the province of Daraa were dropped from helicopters of the SAR Air Force helicopters, in which civilians were convincingly asked to go to the territories controlled by the CAA in connection with the impending attack on the militant positions.