The first American film crew from the information and analytical channel, which turned out to be in Eastern Gut after accusing it of allegedly using chemical weapons by Bashar Assad, were journalists
One America News Network
(First American
news
network). American journalists conducted surveys of the local population in different quarters of the suburbs of Damascus, including the Duma. Local residents in an interview with reporters from the United States were perplexed about what kind of chemical attack on the part of government forces in question.
Pierce Sharp talked live with residents of Eastern Guta. From his material (translation
RIA News
):
I talked with about ten residents of the district, which is located in the quarter where the attack was allegedly made. None of the people with whom I spoke, said that he had seen or heard something about a chemical attack. They said that on that day everything was as usual in the area, and they did not notice anything unusual.
According to Sharp, even before 50, local residents were interviewed in other quarters of Eastern Guta. They also did not confirm himatak data from the CAA.
When I asked them what the attack was, in their opinion, they said that it was the staging of the militants who occupied the city at that time ... When I asked why, they told me that it was because the militants were in despair and they needed a ploy to hide from the Syrian army, which pressed them.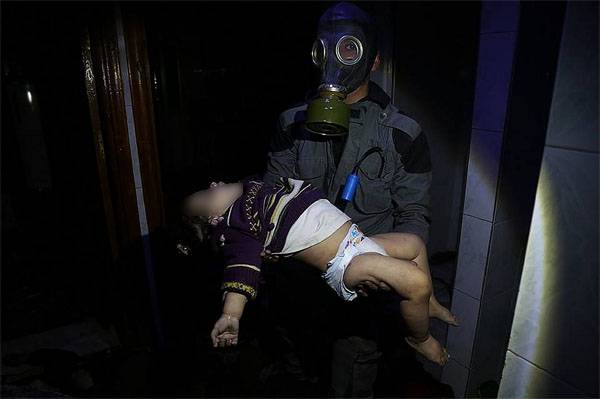 Also, a journalist from the United States talks about visiting a local clinic, in which doctors also denied the statements of the White Helmets that allegedly helped the hospital with poisoned chlorine. The doctor notes that "White Helmets" themselves "brought the injured to the clinic and immediately started watering everyone and taking pictures, which discouraged everyone who was in the medical institution."
The fake news of himatak in the Duma is already being spoken about in Britain. Journalist from the newspaper
The Independent
, located in Eastern Gute, notes that there was no himata from the CAA in the suburbs of Damascus. He conducted his own journalistic investigation.
And what will the officials in London and Washington say to this? Trump will again announce that he was "set up by advisors" and will be preparing a new strike? ..