US President Donald Trump used Twitter to once again blame Russia. At the same time, China was on the same list of "accused" with Russia. Trump expressed dissatisfaction with the fact that Moscow and Beijing went to a decrease in the rates of national currencies against the US dollar. The depreciation leads to an increase in competitiveness for products created in the country and to an automatic increase in the cost of products created in the USA.
Trump:
Russia and China are playing on the devaluation of currencies, while the US continues to raise interest rates. This is unacceptable!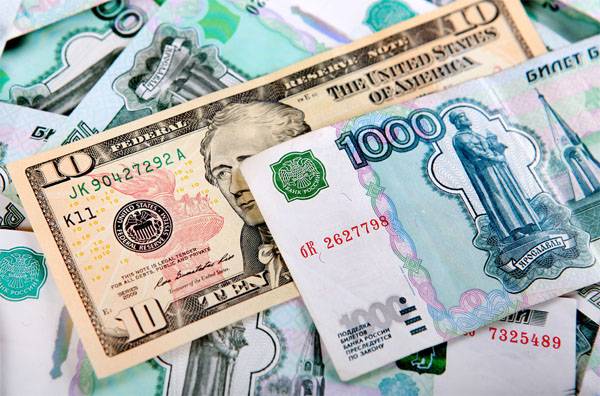 Recall that last week the Russian ruble sank seriously against the dollar and the euro. Domestically, they said that all this was "Washington's machinations" with its sanctions against Russian companies and oligarchs. Now Trump is trying to declare that the United States does not have a relationship with the fall of the Russian ruble, which confirms the statements of expert economists that the depreciation of the ruble against the background of relatively expensive oil was beneficial primarily to the government of the Russian Federation in order to easily fulfill social obligations to citizens on the background of the growth of the ruble mass.