Exercises to counter a conventional enemy cruise missile conducted with EW units at several ranges of the Central District, according to
press office
CVO.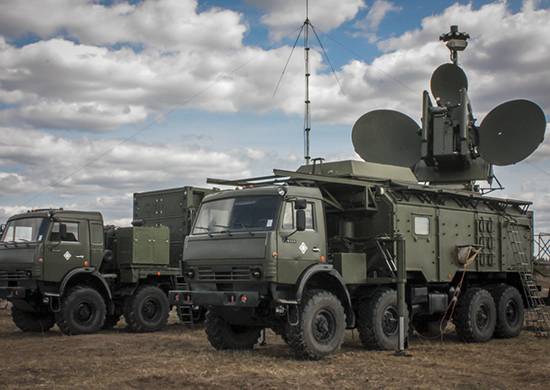 Calculations of electronic suppression and reconnaissance complexes, including the new generation Krasukha-2 and Krasukha-4, conducted the detection and tracking of targets that simulate cruise missiles from the enemy. The personnel of the command and control centers completed tasks for the operational transfer of the coordinates of airborne training targets to the command post of the air force and air defense of the district
says release.
It is reported that "according to the plan of events, the flight of both group and single targets flying at different altitudes and speeds was simulated."
In addition, during the events, "the military personnel intercepted the radio channels of control of unmanned aerial vehicles, creating an 50-kilometer zone for the complete suppression of the cellular signal," they added in the district.
According to the press service, the EW units were trained at the testing grounds in the Volga region, Siberia and the Urals. About 700 military personnel were involved in the exercise, 150 units of equipment were involved.