Turkey, which has recently been positioned in Russia by almost one of its strategic partners, is actively supporting the NATO expansion campaign. In particular, the Minister of Foreign Affairs of Turkey, Mevlüt луavusoglu, notes that Ankara supports Georgia and Macedonia in their desire to join the NATO team. Chavushoglu also notes that Turkey is in favor of admitting Bosnia and Herzegovina to NATO.
Chavushoglu made this statement during a joint press conference with NATO Secretary General Jens Stoltenberg, who is visiting Ankara.
At the same time, the head of the Turkish Ministry of Foreign Affairs did not comment on such a question as the possibility of admitting Georgia to NATO, given that territorial problems. Recall that Turkey and Georgia do not recognize Abkhazia and South Ossetia as independent states.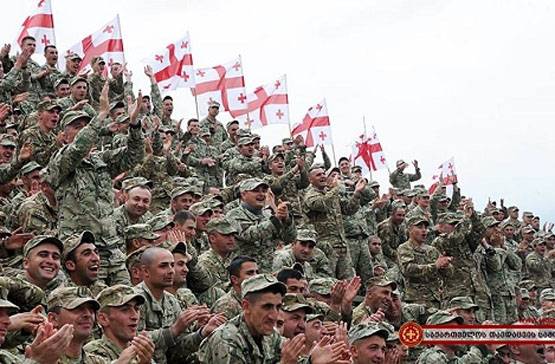 In this case, Turkey is ready to see Georgia in NATO without these territories, which may be called into question by the NATO charter, or is Ankara fundamentally not opposed to once again decided in Tbilisi on a military adventure against Abkhazia and South Ossetia? ..