Tanks
T-90SI along with the heavy flamethrower system TOS-1A, it seems, are becoming the most popular examples of military equipment in Iraq, writes
Messenger of Mordovia
.
Judging from published materials that regularly appear on the Web, Russian military vehicles are of considerable interest to both Iraqi military personnel and military experts and ordinary people.
"This is not surprising, the Iraqi army bought one of the most advanced versions of the" nineties ". New tanks are better than those that are in service with the Indian, Algerian, Russian and other armies. Only T-90MS is better, "the author Dmitry Lemeshko notes.
According to him, there was a time when the Iraqi command expressed dissatisfaction with the T-series vehicles. However, having become more familiar with the American "Abrams", they realized that this technique is not perfect. Especially as the earliest versions of the overseas car, with the worst characteristics, were delivered to the country. Moreover, the low qualifications of Iraqi tankers prevented their effective use.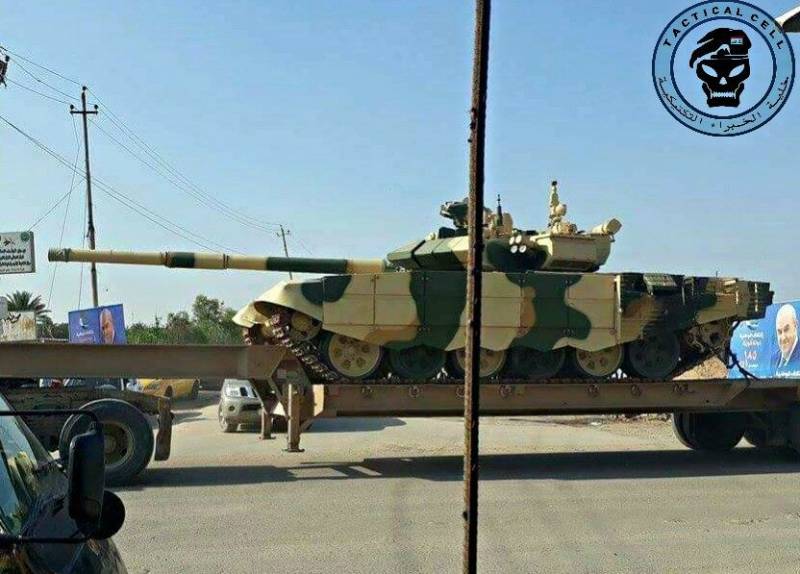 In the end, it was decided to purchase T-90C in a special Iraqi version, with air conditioning and new side screens with enhanced protection characteristics.
At the present time, servicemen have begun an intensive development of equipment, which should soon be involved in tank maneuver exercises.