A large landing ship (BDK) of the Russian Navy "Orsk", after passing the Black Sea straits, entered the Mediterranean, was reported by local Internet sites publishing photos of its passage through the Bosphorus.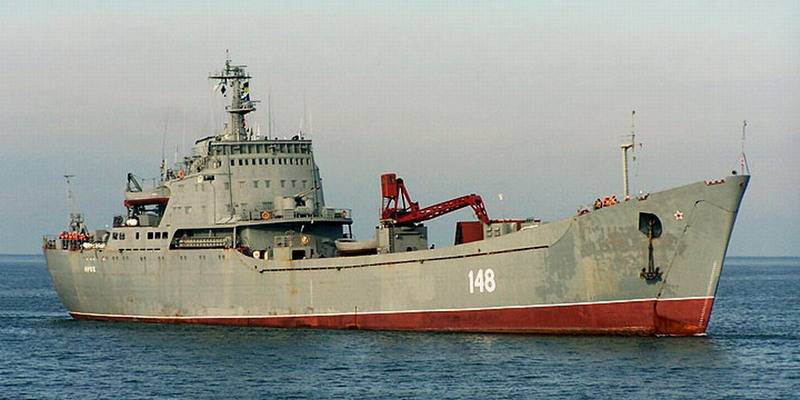 According to Istanbul sites, the warship of the Black Sea
fleet
"Orsk" goes to the Syrian port of Tartus, where the base of logistics of the Russian Navy in the Mediterranean Sea is located.
It is noted that the BDK, judging by its draft, was heavily loaded. As bloggers write, several armored personnel carriers BTR-80, tented KAMAZ trucks, a Ural tank truck and a Tiger armored car painted in green are visible on the upper deck of the ship. This is the fourth trip of the Orsk BDK to Syria this year.
Earlier in April, the BDK Minsk (5 April) and BDK Nikolay Filchenkov (13 April) also passed through the Black Sea straits on a campaign in the Mediterranean, Interfax reports.