Assault and Army Crews
aviation
conducted a training at a specialized training ground in the Primorsky Territory on the destruction of a well-fortified command post and the adjacent infrastructure of a conditional enemy, reports
press office
BBO.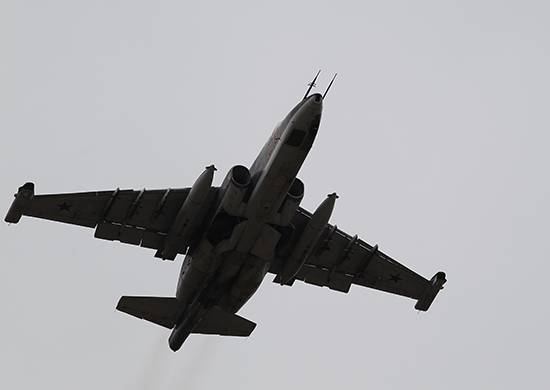 In the course of the practical part of the exercise, pilots of Su-25SM Grach attack aircraft completed an approach to ground targets, then carried out practical bombing with the use of concrete bombs and combat launches of unguided aircraft missiles designed to destroy reinforced concrete shelters,
says release.
In turn, the crews of the Mi-8AMTSH Terminator and the Ka-52 Alligator attackers carried out practical launches of unguided aircraft missiles, hitting ground targets imitating lightly armored vehicles, various conventional shelters, and a living force of a conditional opponent, told in the district.
At the final stage of the exercise, attack aircraft and helicopters destroyed the field camp of the conditional enemy from cannon armament.
In addition, during training, the pilots worked out the issues of air navigation and the passage of the air defense zone of the conditional enemy.