The British Navy officially accepted the first ship of the coastal zone of the River Batch 2 type, Warspot reports with reference to the portal navaltoday.com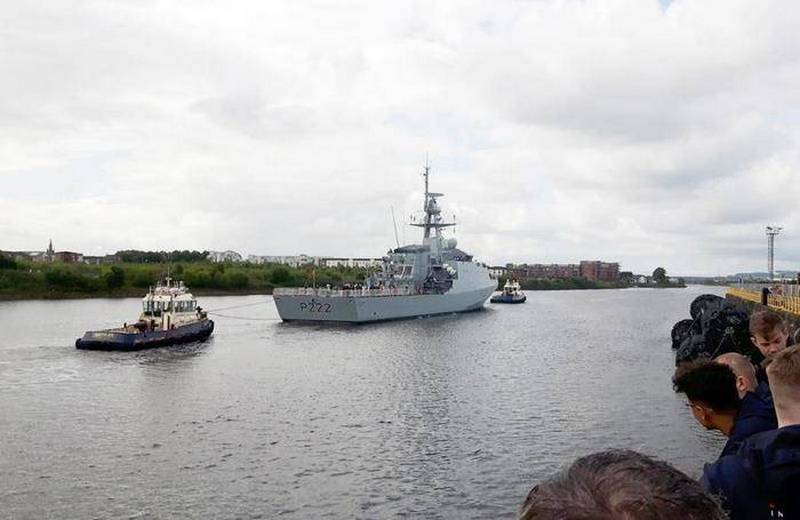 The new patrol ship HMS Forth "registered" in the naval base of Portsmouth, and at the end of the year can go on the first combat patrol in the region of the Falkland Islands.
Batch 2 - the second batch of ships built by the River. The first (Batch 1) consisted of four ships built between 2002 and 2006 a year. The patrol ships of the second batch have larger sizes and improved handling characteristics, as well as more powerful weapons than their predecessors from the Batch 1 series.
The length of the River Batch 2 is 90 m, width is 13 m, displacement is 2000 t. Patrols can reach speeds in 24 knots (44 km / h), their autonomy is 35 days, their range is over 5000 miles. Each of the ships is armed with an 30-mm automatic cannon and two large-caliber machine guns, the crew consists of a 34 man. In addition, on board there is a platform for a helicopter of the Merlin type, as well as two Pacific 24RIB speed boats.