The ships of the submarine forces of the Pacific Fleet in Kamchatka continue to work out training tasks at sea, reports
press office
Eastern District.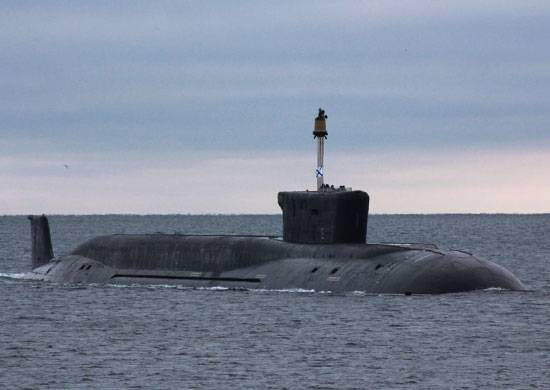 In accordance with the strategic training plan of the atomic missile strategic submarine cruiser (ARPKSN) "Vladimir Monomakh", practicing the actions of the submarine in the group, carried out the search and tracking of the submarine of a conditional enemy. On the side of the "enemy" acted another ARPKSN - "Alexander Nevsky",
says release.
It is reported that "in the combat training ground, the crews of submarine strategic cruisers, having played a dueling situation, conducted drills on the attack and counterattack of a submarine with bilateral use
weapons
and sonar tools. "
During the training session, "Vladimir Monomakh" performed shooting with a training torpedo at the "enemy" submarine and successfully evaded the attack response.
The press service added that the actions of the missile carriers were provided by auxiliary vessels of the troops and forces in North-East Russia.