Former head of the FBI, James Komi, decided to respond to Trump's tweet, in which he called him "a lump of mucus" and "the worst director of the FBI." Recall that Komi was dismissed by the President of the United States against the background of the scandal with the letters of Hillary Clinton. The American television channel ABC News publishes an interview with Komi, which is released a day before the open sale of his book "A Higher Loyalty" - "Highest loyalty". In essence, this is a memoir about working together with Trump.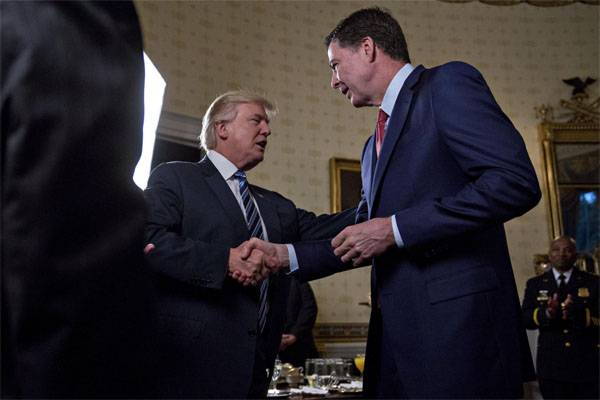 Komi, in an interview, states that Donald Trump is "completely unsuitable for the role of president of the United States of America for moral reasons." According to Komi, Trump's style of governing the country is such that "he puts people's loyalty to himself above all else, not paying attention to the need to follow the truth." Offended by Trump, the ex-director of the FBI adds that Trump doesn't care what his subordinates do - the main thing is that they have "supreme loyalty" towards the president.
Trump himself said that the words of Komi - "fake and self-glorification."
President of the U.S.A:
I have never demanded an exceptional loyalty from my subordinates.
At the same time, Trump once again called James Komi the worst director of the FBI "in
stories
».
In response, Komi made a knight's move and stated that Russia "definitely has something on Trump, and therefore he chooses solutions that often run counter to US interests."