President Donald Trump informed the American congressmen about the attack on Syria and said that he acted in accordance with the constitution and to protect the interests of the state, reports
RIA News
.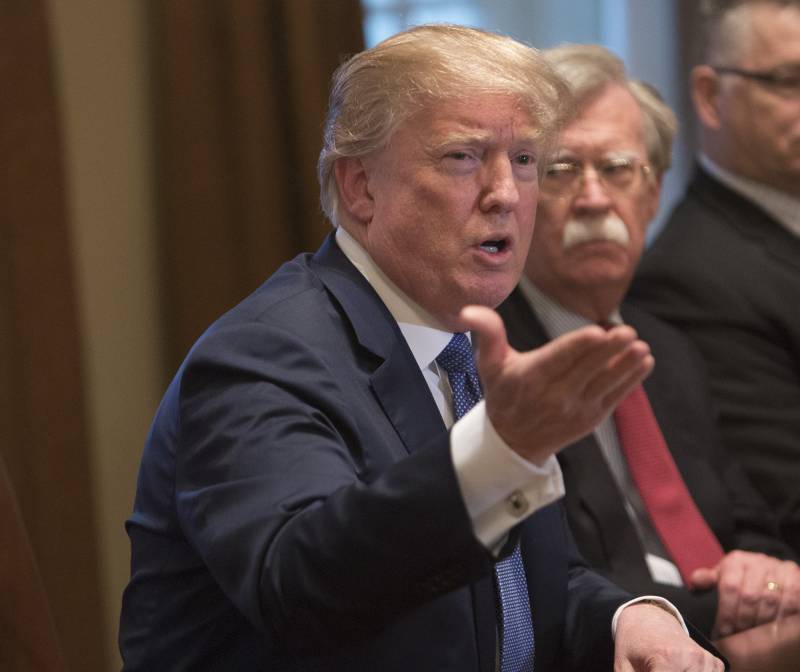 At around 9.00 on the evening of April 13, 2018 of the year, on my instructions, the United States armed forces, working in conjunction with the French and British armed forces, struck Syrian objects used to manufacture military chemical
weapons
... The goal of this military operation was to reduce the ability of the Syrian military to carry out further attacks with the use of chemical weapons and to prevent its further use by the Syrian government,
Trump quotes the White House press office.
I acted in accordance with my constitutional authority to conduct external operations and to protect the vital interests of national security and the foreign policy of the United States as commander in chief,
he declared.
The President also noted that "the United States will take additional actions, if necessary and appropriate, to advance its important national interests."
Recall that in the course of the attack on Syrian targets, a total of more than 100 missiles were fired. Most of them were destroyed in the air of the Syrian air defense.