US Permanent Representative to the UN Nikki Haley categorically rejected the possibility of direct negotiations with the Syrian leadership, reports
RIA News
.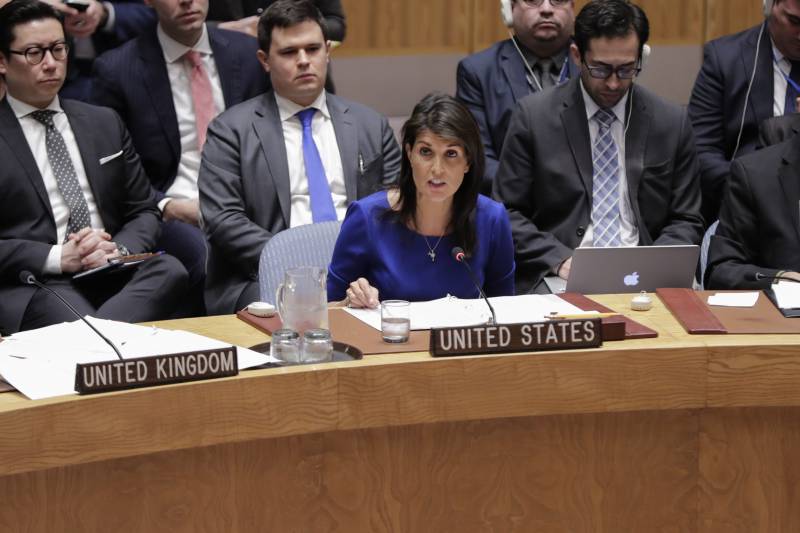 We would not want to conduct direct negotiations with Syria. They (the Syrian authorities) do not deserve negotiations with the United States. They only do what they torment their people and destroy their homeland,
Hayley said in an interview with CBS.
She also said that a joint strike by the United States, Britain and France on ATS "allowed the Syrian chemical program to be thrown back years ago."
At the same time, Haley assured journalists that the US administration had never set out to overthrow President Assad.
Recall last Saturday the United States, Britain and France launched rocket attacks on government facilities of the SAR, which are allegedly used to produce toxic substances. In total, more than one hundred missiles were fired, most of which were destroyed by Syrian air defense. Vladimir Putin called this attack an act of aggression against a sovereign state.