A spokeswoman for the White House, Sarah Sanders, said that US President Donald Trump insists on the withdrawal of the US military contingent from Syria. At the same time, Sanders noted that such a withdrawal would take place immediately after the operation to defeat the Islamic State terrorist group (* banned in the Russian Federation) was completed.
Sarah Sanders:
Our mission in Syria has not changed. But the president is sending a clear signal: US troops should return home as soon as possible. We intend to complete the task before the defeat of the IG * and create conditions that will prevent the terrorists from returning. We also expect our regional partners and allies will take on additional military obligations and financial expenses on safety in this region.
If you believe the statements of the Pentagon, then today in Syria there are about 2 thousand US Army soldiers.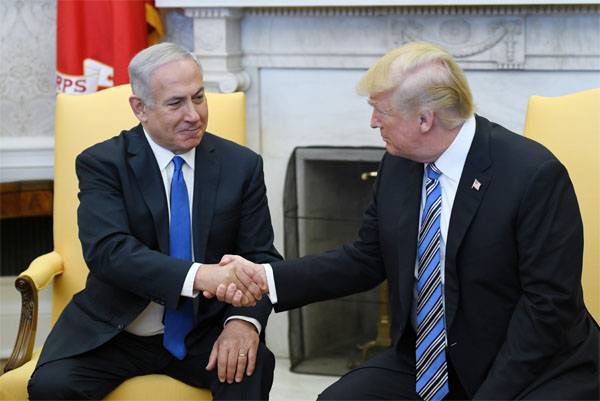 Statements by the White House can also be interpreted as Trump's attempt to justify in advance to the Americans if "something happens" with representatives of PMCs and the US Armed Forces on Syrian territory. "I told you that you need to deduce," the hypothetical response of the US President.
US military experts note that the likelihood of certain actions against the Americans in Syria in connection with the recent attacks on the SAR increases significantly.
At the same time, Trump is ready to declare victory again, and already now offers to answer for the American rocket adventure, for example, Israel and Saudi Arabia, which were one-voice strikes and who call themselves the main US allies in the Middle East. With regard to Israel, does the Trump deal, which is proposed to return the favor for the recognition of Jerusalem as the Israeli capital?
By the way, Israel is concerned about the statements of the General Staff of the Armed Forces of the Russian Federation on possible supplies to the SAR C-300.