A huge number of units
weapons
and ammunition in the hands of the Ukrainians, who call themselves "ATO veterans", again manifested itself. On Monday night in Kiev, a drunken "veteran of the ATO" decided that the winner could only emerge from a drunken brawl in only one case - if you use a combat grenade, which was in his pocket, against opponents.
Facebook message:
Grenade under his feet. Tin in Kiev in Kyoto Park on Lesnaya metro station: during the 5 brawl. drunk atoshnik threw a grenade at the foot of the people. One of the participants of the fight was seriously injured. Hospitalized in emergency hospital, multiple fragmental wounds to the lower body. The atoshnik suffered as well: during his detention, he fell face down into the asphalt a couple of times.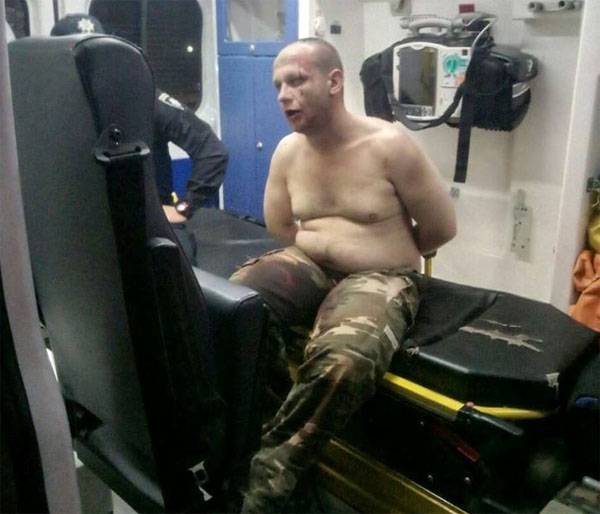 The Ukrainian police state that the number of crimes involving the so-called "ATO veterans" is increasing year by year. One of the reasons is precisely the fact that these people have weapons and ammunition. Another reason is the lack of "civilian" work, leading to getting into various kinds of criminal groups.
Recall that in a few days, as stated earlier by Petro Poroshenko, the so-called "anti-terrorist operation" in the Donbass will change its format in connection with the discussion about the need to introduce peacekeepers in the Donbass.
Is it not time, in connection with the current situation, to raise the question of bringing peacekeepers into Kiev?