The French President actually expressed satisfaction with another result of missile strikes on Syria, which, as previously stated in the Russian Defense Ministry, the French aircraft never struck. According to Macron, the result of attacks on the SAR was the separation of the positions of Russia and Turkey. In the broadcast channel BFMTV, the French president said:
These blows were divided Russia and Turkey. Turkey condemned the himataku and supported the operation. Russia condemns the operation.
Whether there was an attempt to drive another wedge between Moscow and Ankara in these blows is a separate question.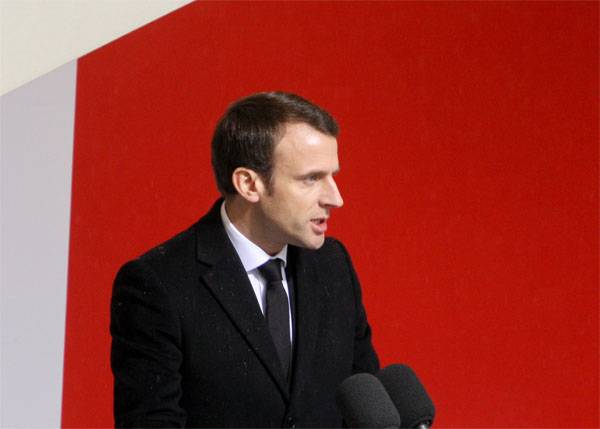 It should be noted that earlier, Emmanuel Macron, as he himself declares, was going to meet with the presidents of Russia, Turkey and Iran in Ankara, but "the chemical attack of Assad in Eastern Gut prevented these plans.
Macron:
My goal is to try to convince Russia and Turkey to gather at the negotiating table. I have always said that achieving a sustainable solution for Syria, you need to talk with Iran, Russia and Turkey.
At the same time, Macron added that he would take into account the "folding realities". That is, earlier Paris did not take into account the realities in Syria? ..