During the meeting with the head of the international relations department of the Central Committee of the Communist Party of China, Sun Tao, North Korean leader Kim Jong-un announced his readiness to strengthen cooperation with Beijing, calling his recent visit to the PRC "
historical
"Event passes
RIA News
.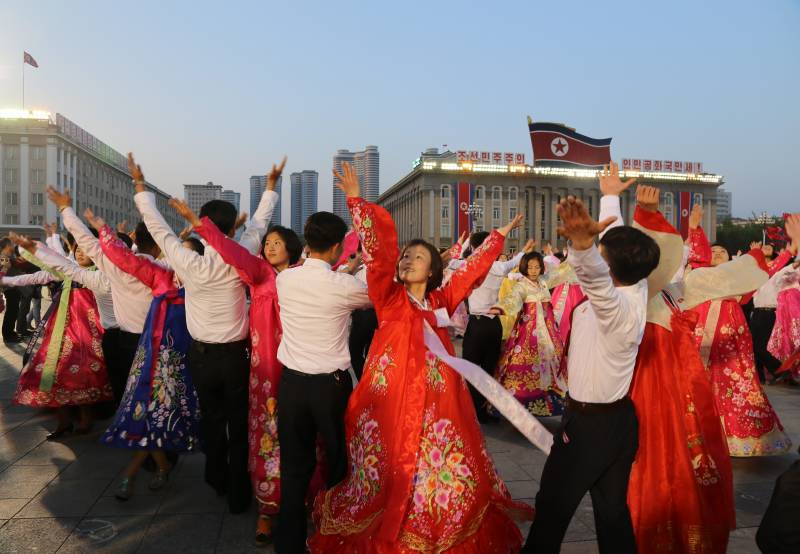 The meeting took place on Saturday in Pyongyang, where Song Tao arrived together with a Chinese artistic troupe to participate in the Kim Il Sung birthday party, the Day of the Sun.
Kim Jong-un expressed the hope of a comprehensive strengthening of contacts and cooperation in all areas between the two parties and the two countries, the message said China Central Television.
The DPRK leader also called his recent visit to Beijing "historic", during which he held "meaningful talks with PRC Chairman Xi Jinping."
According to him, the arrival of a large artistic troupe headed by Song Tao is "evidence of the high value Xi Jinping attaches to the realization of the consensus reached (between the two leaders), and a demonstration of his friendly feelings towards the people of North Korea.
In turn, Song Tao expressed the readiness of the Chinese side to make efforts "to promote the sustainable development of relations between China and the DPRK, improve the welfare of the peoples of the two countries, as well as to protect peace and stability on the Korean Peninsula."
In addition, the parties "exchanged views on international and regional issues of common interest," the Chinese television reported.