Ukrainian military today opened fire on a cemetery located in the suburb of Gorlovka (DNR), which was located near 700 locals, reports
RIA News
Post Acting Head of the city administration Ivan Prikhodko.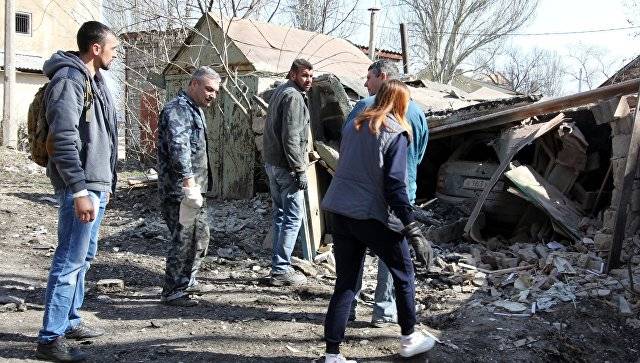 Archive photo
Shelling began in the area of ​​the Central Cemetery of the village of Zaitsevo. At the moment there is an order of 700 people. We are trying to evacuate
wrote Prikhodko on Facebook in the morning. Information about the victims are not cited.
In turn, the representative of the operational command of the Donetsk Republic, Eduard Basurin, spoke about the deliberate shelling of a tractor working in the field.
Yesterday, in the area of ​​the village of Spartak, where Ukrainian security officials decided to use civilians as moving targets, a tractor was chosen as the target for carrying out farmland plowing,
said Basurin.
According to the colonel, the shelling from mortars lasted about 30 minutes.
At the same time, they tried to "lay" mines not on the target itself, but close to it, forcing the tractor driver to move away from the shelling, but continuing to strike blows from the other side. The tractor driver remained intact and healthy, but the machinery was out of operation due to fragments from the breaks,
he said.
The representative office of the DPR in the JCCC reported that over the past 24 hours the 20 security forces had once more violated the "Easter truce".
Over the past day, the APU a total of 20 once violated the cease-fire. About 120 mines of 120 and 82 millimeters of millimeters were fired on the territory of the republic, also fire from grenade launchers, weapons of infantry fighting vehicles and small
weapons
. The total number of used ammunition APU - 431 unit. In the previous day, the number of ammunition used in the territory of the DPR was 298 units,
said the representative of the republic in the Joint Center for Control and Coordination for the cease-fire.