The missile attack of the United States and its allies rallied all nations that are guided by the rules of international law, reports
RIA News
statement by Syrian President Bashar al-Assad.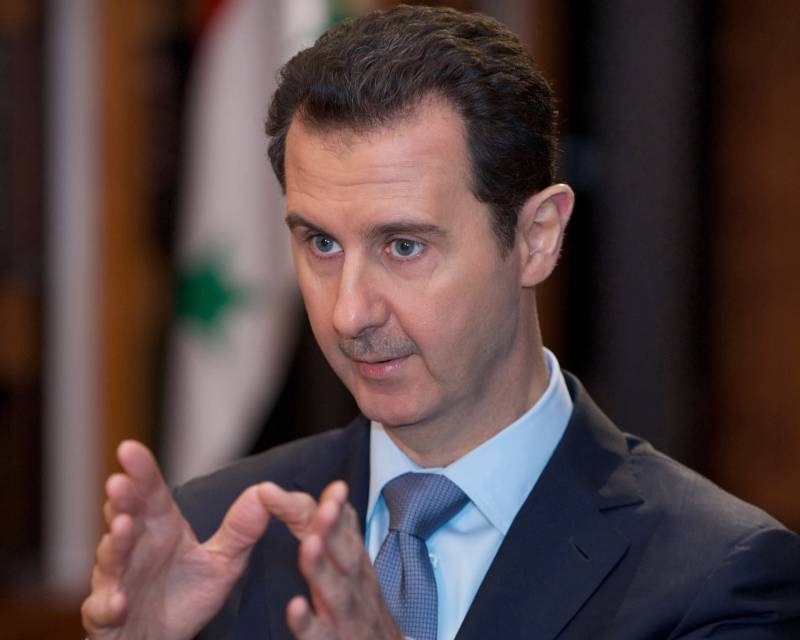 Yesterday's attack rallied not only our peoples, but also all nations that are governed by international law,
President said at a meeting with Russian parliamentarians.
Touching upon the topic of economic recovery, he noted that this would take about 15 years.
Infrastructure repair will cost at least 400 billion dollars, it will take 10-15 years,
thinks Assad.
He also expressed the hope that Russian business would take part in rebuilding the country.
In the restoration of Syria, we are waiting for the company of the Russian Federation, they will have all the preferences,
said the head of state.
In this case, Damascus is not going to appeal to Western companies.
We do not expect Western companies, especially in the oil and gas sector,
said Assad.
The official delegation of Russian parliamentarians arrived on April 11 on an official visit to Syria.
Recall, on Saturday, the United States, Britain and France struck a blow at Syria, in which more than a hundred missiles were fired. Most of them were destroyed by the Syrian air defense. Russian funds in repelling the attack were not involved. The strikes were directed at facilities that, according to Washington, are used by government agencies for the production of chemical weapons.