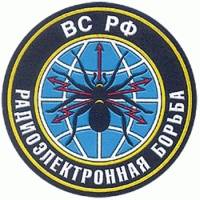 Every year in our country 15 April is the Day of the specialist in electronic warfare. The holiday was established on May 31 by the Decree of the President of the Russian Federation No. 2006 "On the establishment of professional holidays and memorable days in the Armed Forces of the Russian Federation".
The date of the celebration is dedicated to the first use on April 15, 1904 of radio interference by the signalmen of the squadron battleship "Victory" and
naval
a telegraph station on Golden Mountain to suppress the radio communications of the Japanese armored cruisers Nissin and Kasuga, who were planning to fire at the Russian squadron and Port Arthur fortress and correcting the fire of their guns on the radio.
Electronic warfare gained its development in the Great Patriotic War. In the postwar period, it was allocated to a separate EW service. In modern conditions, due to the broad saturation of troops with electronic equipment, the EW has received a new impetus for its development.
Today, electronic warfare, as one of the most important types of combat support, is of strategic importance. It performs the tasks of conducting electronic intelligence, defeat the enemy's electronic systems and protect its radio electronic forces and assets.