Today, North Korea, which has noticeably reduced the degree of bellicose rhetoric lately, marks the main holiday of the republic, the Day of the Sun, reports
RIA News
message agency "Kyodo".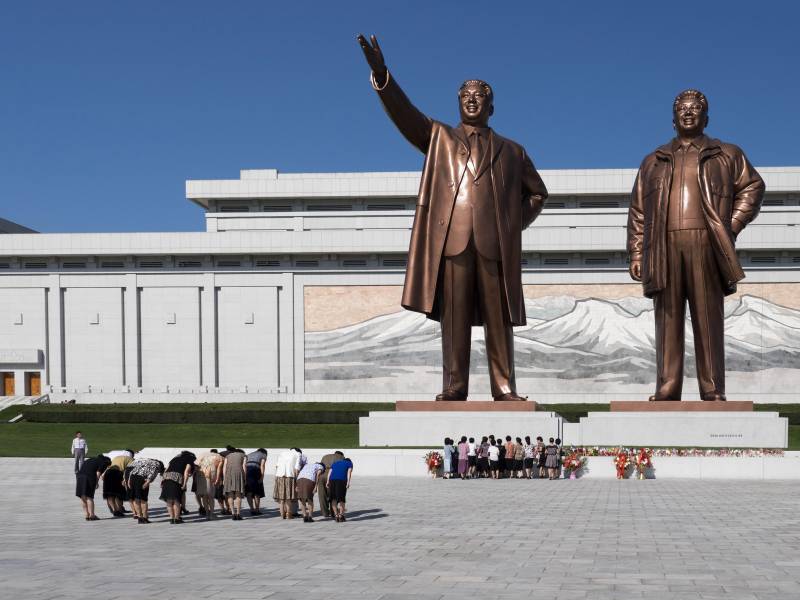 On this day, the grandfather of the current leader Kim Il Sung was born.
"From early morning to the monuments of Kim Il Sung and Kim Jong Il on the Mansude Hill bear flowers. However, there are no posters depicting missiles, no slogans of militant content in the city. On the occasion of the holiday, an exhibition of flowers opened in Pyongyang - a specially bred kind of orchids, named after the founder of the state. Last year, the rocket mock-up was on it, which has now been removed as "inappropriate to the theme of the exhibition this year," the agency writes.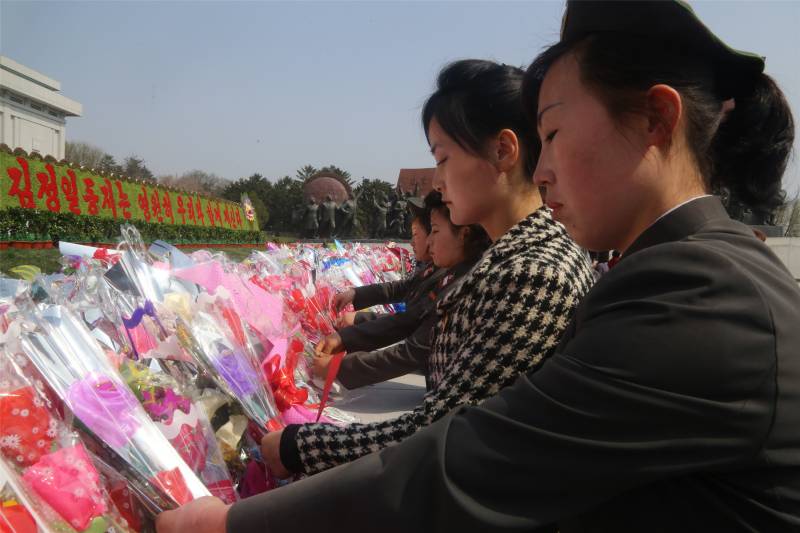 The publication notes that the exhibition were seen flowers, presented on the occasion of the holiday by Syrian President Bashar Assad.
Note that, so far, Pyongyang has not responded to the US strike on the territory of the SAR.
On the eve of the DPRK capital held a solemn meeting dedicated to the Day of the Sun. Kim Jong-un was not on it. Instead, he was addressed by the chairman of the Presidium of the Supreme People's Assembly, Kim Yong Nam. In his speech, he probably did not mention for the first time the successes of the DPRK in the nuclear and missile programs.
This is connected with the upcoming negotiations between the leaders of the two Koreas next week, as well as the meeting of Kim Jong-un with Donald Trump, scheduled for the end of May.