The Russian resolution calling for an end to the aggression against Syria was not adopted by the UN Security Council, since it did not receive a majority.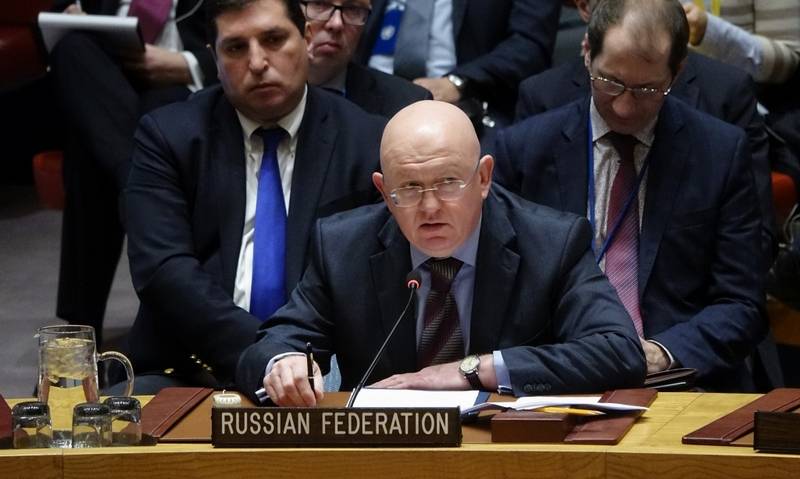 Voting on the document took place during a meeting of the Security Council convened at the initiative of the Russian Federation after the attacks of the United States, France and the United Kingdom on Syria last night. The document was voted by the Russian Federation, China and Bolivia. Eight countries opposed, another four delegations abstained from voting.
During the discussion of the resolution, the United States Permanent Representative to the UN, Nikki Haley, said that the United States was ready to strike again at Syria if necessary.
We are ready to maintain pressure if the Syrian regime is stupid enough to re-test our resolve. I spoke in the morning with the president (US Donald Trump), and he said that if the Syrian regime decides to use the poison gas again, then the US
weapon
charged and cocked. When our president holds the red line, he then seeks the realization of that red line.
- declared Haley
Russia on Saturday distributed a draft resolution condemning "aggression against Syria by the United States and its allies." The draft resolution also requires "the United States and allies to immediately stop the aggression against Syria, and also to refrain from further use of force in violation of the UN Charter and international law," RIA reports.
News