After the American attacks on Syria, the Western media reported that during the bombing of Damascus, the first combat use of American high-precision air-to-surface cruise missiles AGM-158 JASSM took place, according to Western media.
A photograph of the missiles on supersonic bombers B-1B, allegedly taking part in the attack on Syria, publishes The Drive portal.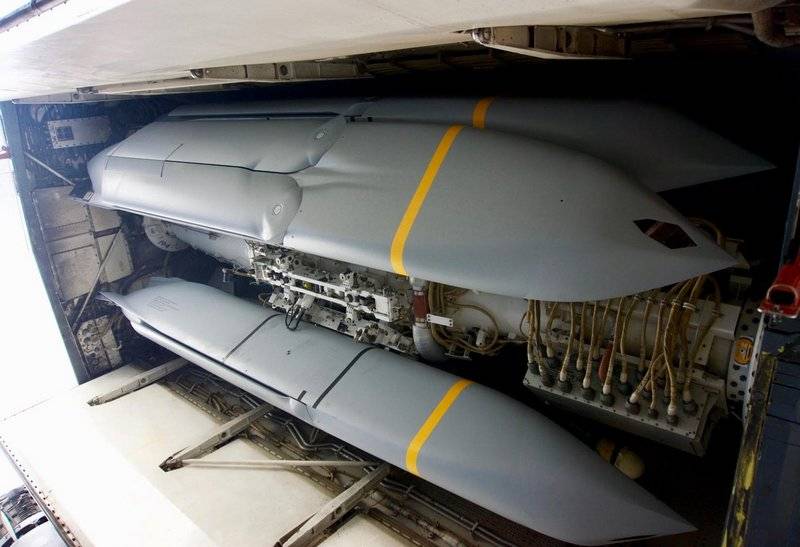 There is no official confirmation of the use of these missiles, the media refer to anonymous "sources" close to the operation. The result of the use of missiles is also unknown.
Previously, analysts have noted that the use of this
weapons
will allow the Americans to avoid accidental defeat of Russian objects. In addition, high-precision missiles can strike from outside the Syrian airspace. A feature of these missiles is reduced radar visibility. Each rocket costs several hundred thousand dollars and is intended for the destruction of especially important and protected targets.