Participation
aviation
France was not found in attacks on Syria, only attacks by planes and ships of the USA and Great Britain were observed, said Sergei Rudskoy, chief of the main operational department of the General Staff of the Armed Forces of Russia.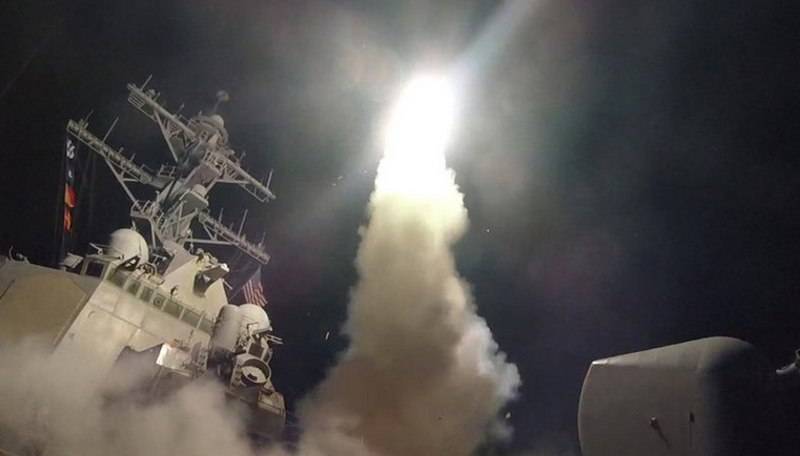 The Russian air defense systems at Khmeimim and Tartus bases promptly detected and monitored all missile launches from both the sea and air carriers of the United States and Great Britain. The announced participation of the French aviation is not fixed
- said the general
Involved aircraft of the US Air Force B-1B, F-15, F-16, as well as the British Air Force "Tornado" aircraft over the Mediterranean, the ships of the American naval forces "Laboon" and "Monterey" from the waters of the Red Sea. B-1В strategic bombers visited attack sites over Syrian territory in the Tanf area, illegally held by the USA
- reported Rudskoy
According to the Russian Defense Ministry, a missile attack on the military and civilian infrastructure of Syria was inflicted by US aircraft and ships in conjunction with the British Air Force on Saturday from 03: 42 Moscow time to 05: 10 Moscow time. According to the General Staff of the Russian Federation, the Syrian air defense systems were able to intercept the 71 missile from the 103 fired.
In the French Foreign Ministry claim that they warned the Russian side in advance about the impending attack.