US President Donald Trump ordered an attack on Syria. As the American president noted, the joint operation of the United States, Britain and France is connected with the "use by the Syrian authorities of chemical
weapons
in Eastern Gute. "It is noteworthy that the operation is carried out exactly on the day when the OPCW's mission begins its work in that Eastern Gute.
Syrian news agency SANA reports that the air defense system deployed in the SAR has intercepted the 13 missiles. Russian military sources have announced the interception of more than 20 Tomahawk cruise missiles.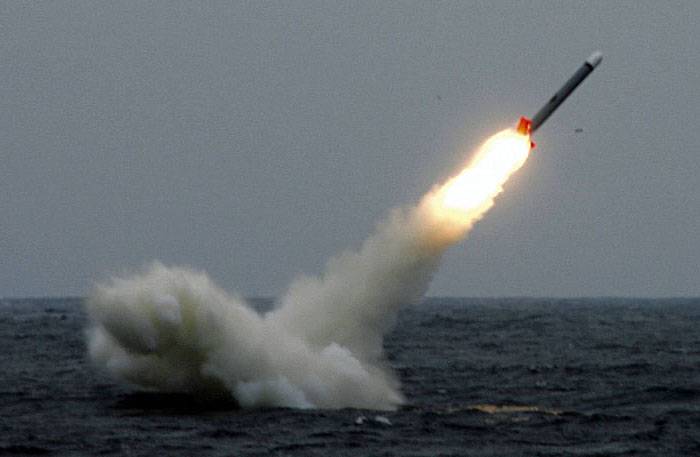 French President Emmanuel Macron, who supports aggression against an independent state, said that rocket attacks are being conducted against objects of the Syrian government, where "chemical weapons could be produced." Could it be? .. This word explains the entire United States-launched adventure and a place in this adventure Macron.
The head of the US Army Chiefs of Staff Committee, Joseph Dunford, stated that the United States did not notify Russia of the start of rocket attacks on the territory of Syria. According to Dunford, the only discussion was the earlier notification of the safety of flights "through standard channels."
US Secretary of Defense James Mattis said that the decision was made to deliver "one-time attacks" on Syria as "warning Assad of the inadmissibility of the use of chemical weapons."