US Secretary of Defense James Mattis tried to "slow the approaching strike" on Syria. His position was a reflection of the growing concern in the Pentagon that the Assad bombing could escalate into a wider conflict between Russia, Iran and the West, writes The New York Times. The material is presented in the retelling of InoTV.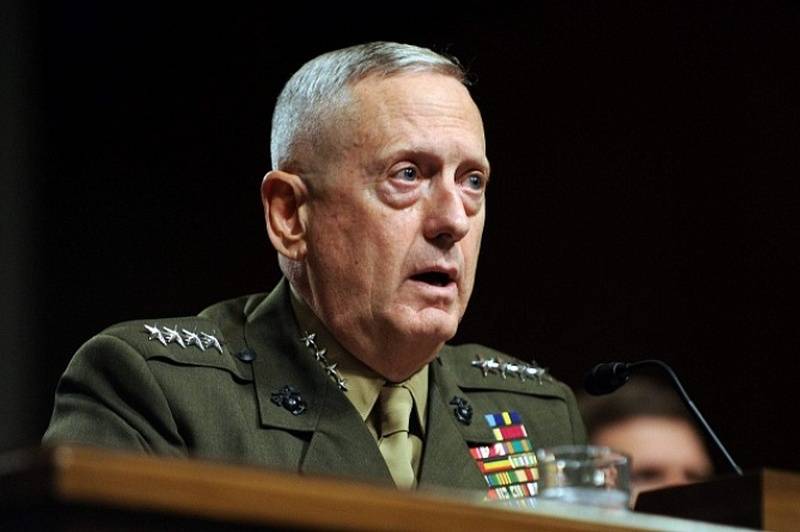 In a private meeting at the White House, Mattis said that the United States, Britain and France should provide convincing evidence that the Assad government's chemical
weapons
in the city of Duma, says the publication with reference to government sources.
At a public meeting of the House of Representatives of the US Senate, the head of the Pentagon also issued a warning that the response should be balanced to avoid aggravating the conflict.
We are trying to stop the killing of innocent people. But at the strategic level, it all comes down to not letting the situation go out of control ... if you understand what I'm getting at
- noted Mattis.
According to the source of The New York Times, the US Department of Defense has learned a lesson from the Iraqi campaign: without proper planning, a military invasion could go topsy-turvy. At the same time, the department is trying to make sure that Washington and its European allies will be able to justify before the world their attack on Syria against the background of the "sizzling criticism of Assad's most powerful partner, Russia."
Despite Mattis's warnings, administration officials doubt that Trump will refuse to attack Syria. Especially since the day before he threatened to use new and "smart" rockets on Twitter.